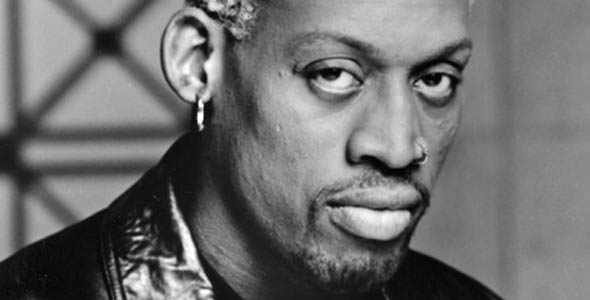 March 17, 2009 – Dr. Dime
On the same day we saw a video hit the web of Smush Parker dissing Kobe Bryant to try and get his few minutes in the spotlight, another video made it's way onto YouTube courtesy of my boy, Dr. Anklesnap. Similarly, Dennis Rodman and Donald Trump tried to drum up the Michael Jordan angle on Celebrity Apprentice to make some noise.
As expected, Dennis Rodman has contributed very little value to his team in the 3 weeks of Celebrity Apprentice that have taken place thus far. But this week he hit a new low, by faking allergies to a cat (there was no cat anywhere near him or his hotel) in order to skip the entire day of the Apprentice challenge. Tom Green took the hit and got fired for not being able to "Control Dennis".
In the Boardroom at the end of the Week 3 episode, Trump was trying to figure out why Dennis didn't get out of bed and open the door for Tom Green when he was banging on it for 20 minutes. The Donald then asked Rodman point blank if he would have opened the door for 'Michael Jordan'. Rodman made everyone smirk when he said with conviction "not even Michael could get me to answer the door". And then he want on some sort of slurred rant about teams sticking up for each other. LOL, Rodman is a total catastrophe on the show, but deep down i'm glad Donald Trump didn't fire him last night as I can't wait to see what 'The Worm' will do next. How can he top getting drunk, calling strippers to be models, and faking illnesses? We'll see next Sunday….