December 1, 2008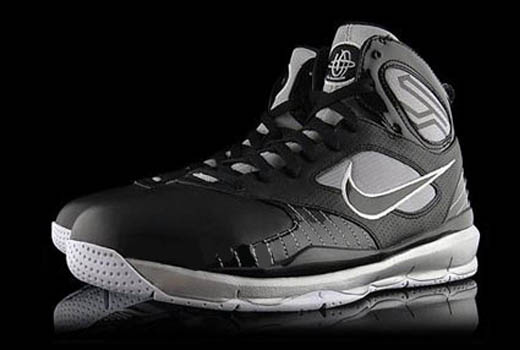 As part of the 2009 Nike line, they are keeping the Huarache's alive. Although there will be many different versions of the Huarache's released, the Tony Parker San Antonio Spurs colorway above is one of my favorite sneak peek's i've seen thus far for the coming year. As you can see they are black and grey, with Tony Parkers initials and the Spurs logo emblazoned on the outside ankle area. The 09 Huarache line is set to be released in Spring of 2009, and this Tony Parker version shouldn't be long after in retailers nation-wide.
Oh and for all you 'Green' folks out there, Nike has announced that the 2009 Huarache's will be part of their "considered" manufacturing line, using standards that are environmentally friendly!
For a listing of shoe release information on the latest kicks check out our "KICKS" section.