November 13, 2008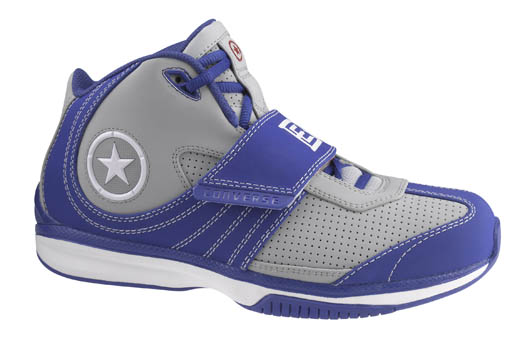 NORTH ANDOVER, Mass. (November 10, 2008) – Converse announced today a long-term, strategic partnership with professional basketball star Elton Brand to create signature performance basketball footwear available exclusively at JCPenney locations nationwide. Converse's Elton Brand line will launch with the EB1, a signature performance basketball shoe Brand will debut for the 2008-09 basketball season. The EB1 will retail for $65 and is available exclusively at JCPenney as of Nov. 1, 2008. The shoe will roll out in additional colorways through spring 2009.
The EB1 is designed for players who specialize in using their quickness, agility and versatility on the court. The shoe features a sleek midfoot strap for lockdown, with a ventilated upper to enhance breathability and a molded sockliner to provide comfort. The shoe is constructed of durable leathers to sustain the wear from Brand's gritty style of play. Brand's "EB" logo, which features his initials and the letter "D" that pays homage to his mother Daisy and his Dunbar Heights neighborhood near Peekskill, NY, is embossed on the midfoot strap.
Here is some video footage we thought you sneaker head's might enjoy from the Converse launch event of the EB1's in Philly…enjoy!
For a listing of shoe release information on the latest kicks check out our "KICKS" section.