October 6, 2008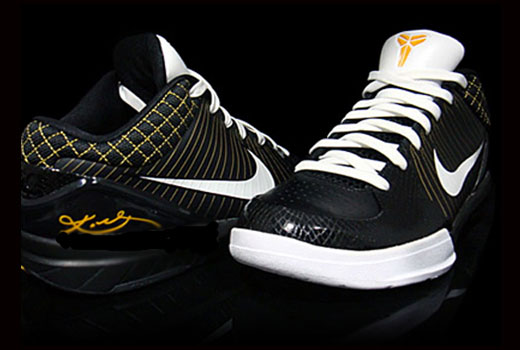 While the Nike Zoom Kobe IV isn't set to release until next year they are sure to be a hot target for shoe fans. The Zoom Kobe 4 is a low-cut sneaker that looks similar to Nike's Hyperdunk, but has a few modifications. As these sneakers are different as they have a low cut design to them but its exactly what Kobe was looking for: a low cut shoe so that he could prevent himself from losing seconds in reaction time. These are dropping in January of 2009 for $120, a little less then his previous signature sneaks.
For a listing of shoe release information on the latest kicks check out our "KICKS" section.
This shoe review was powered by The 3D Sneaker. Check out their website!