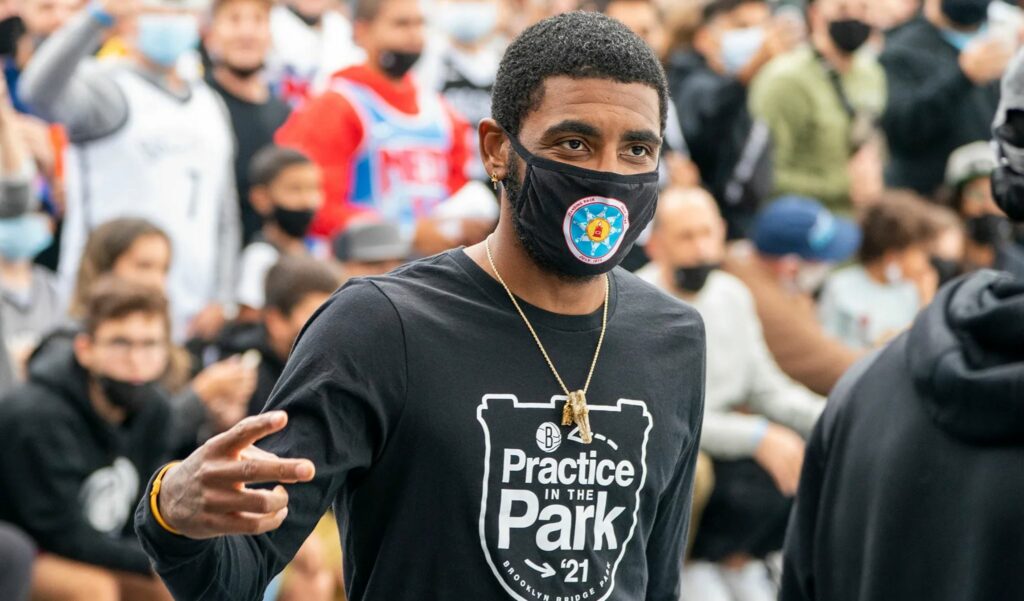 Kyrie Irving made a lot of national headlines this fall when he refused to get vaccinated against COVID-19. Most people assumed at first he was an anti-vaxxer, but the way Kyrie tells it, he was actually just sticking up for the essential workers who were being forced into vaccination to keep their jobs. He wanted to set an example.
You'll all recall that it backfired on Kyrie when the Nets took a strong stance against Kyrie's position and told him that given the New York requirement for him to be vaccinated to play and practice at the facilities, he may as well just sit out until he was vaccinated.
Well it appears after some meetings with the Coaches, players, and other team staff, they have decided to bring back Kyrie. But here is the kicker, he's STILL NOT VACCINATED! So he can only play in away games in cities that will allow him to play unvaccinated. Here is what the team had to say this evening about the reinstatement with the team….
"We believe that the addition of Kyrie will not only make us a better team but allow us to more optimally balance the physical demand on the entire roster," the team said.

"We look forward to Kyrie's return to the lineup, as well as getting our entire roster back together on the court."
H/T – TMZ Sports
Kyrie was teasing a come back earlier this week when he posted this video of himself putting on the kicks to twitter…
Kyrie Irving posted a video of himself putting on basketball sneakers one day after reports that he may return to the court this season ? @brkicks pic.twitter.com/TK8d6idJPJ

— Bleacher Report (@BleacherReport) December 14, 2021
What do you think about the Nets bringing Kyrie back, even without the vaccination? In case you don't remember Kyrie's remarks from earlier in the season, here you go: