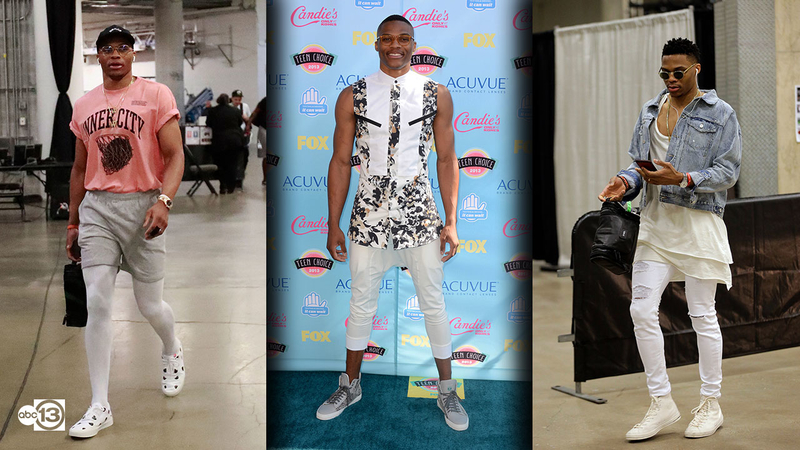 NBA players not only attract the attention of the audience in games, but also outside the game with their fashion sense and lifestyle. Fans love to see their crisp looks off the field and reporters are always on the lookout to capture any unique style that can become the next fan favorite or give rise to a new talk of the town.
It is also noticeable that many NBA players not only wear stylish clothes simply to look good off the field. But, they also try out different styles to express their personalities and send a message to the fans. Whether it comes in the form of flashy shoes and headbands or designer suits in gala events, the fashion sense of NBA players will always leave a mark on the fans' lives just like sportsbook betting bonuses.
There have been way too many style icons in the NBA to fit them in one list and still do justice at the same time. In the following list, in no particular order, we list the five most stylish NBA players of all time.
1. John Wall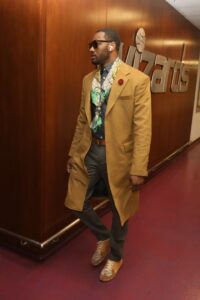 This Washington Wizard's point guard has top-notch styles most of the time he is noticed off the field. He loves dawning fashionable fur coats and shiny gold watches and sunglasses.
Even in his all-black attires, he stands out with the bright watches that he wears. It is also his signature style to complement his outfit with a pair of sneakers. The sneakers generally tone down the grave look he sometimes wears.
2. Dwayne Wade
The famous shooting guard of Miami Heat is one of the most stylish icons of all time in the NBA. His exceptional wardrobe often comprises of his own line of clothing.
His chic overcoats and dress suits often steal the show on social media. He sometimes wears dark overcoats with colored pants that are stark contrasts with each other but perfectly expresses his personality.
Some snow boots to complement this dress up is like an icing on top. Nonetheless, this NBA star is voted by many to be at the top of the stylish icon lists.
3. Devin Booker
The young shooting guard of Phoenix Suns has a good mix of both casual and formal styles. His blue and white striped suits complement perfectly with his shiny white chains and watches, and white sneakers.
The dark blue suit complements sharply with the light sneakers and makes him stand well apart. He also sports sleek turtlenecks which allow him to wear a very casual look.
4. Russell Westbrook
This Oklahoma City Thunder point guard probably has one of the most unique styles in all of NBA history because of his taste in vibrant color combinations. The 33-year-old star has the notoriety of wearing rainbow-hued coats, shirts, and pants.
Moreover, his clothing will generally be heavily contrasted with one another. He loved wearing Jordan and when he does not, it is still another chic alternative!
5. LeBron James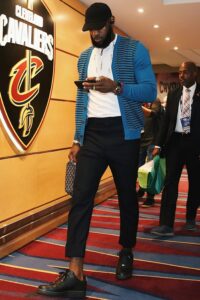 Our list would definitely be incomplete without the legendary LeBron James's exceptional style. Despite being a senior NBA player, LeBron James still sports clothing that make him look much younger.
His iconic fedora hat goes perfectly with the casual outfit he often likes to wear. His style often includes wearing a jacket over a simple shirt and dress pants along with a pair of sleek Nike sneakers.
Lebron may be a bit more subtle in his style than the others on this list, but it's impressive how he can flip from business attire, to casual, to fashion icon from day to day and fans don't blink an eye. He can wear it all, and wear it well.
Final Thoughts
All the stars in this list have their own unique style that can barely be compared to one another. Everyone in our top 5 most stylish NBA players of all time have spectacular tastes in fashion.
However, our vote for the favorite style in the list definitely goes to Russell Westbrook because of the colorful and vibrant fashion sense he has that reflects his personality on everything he decides to wear.