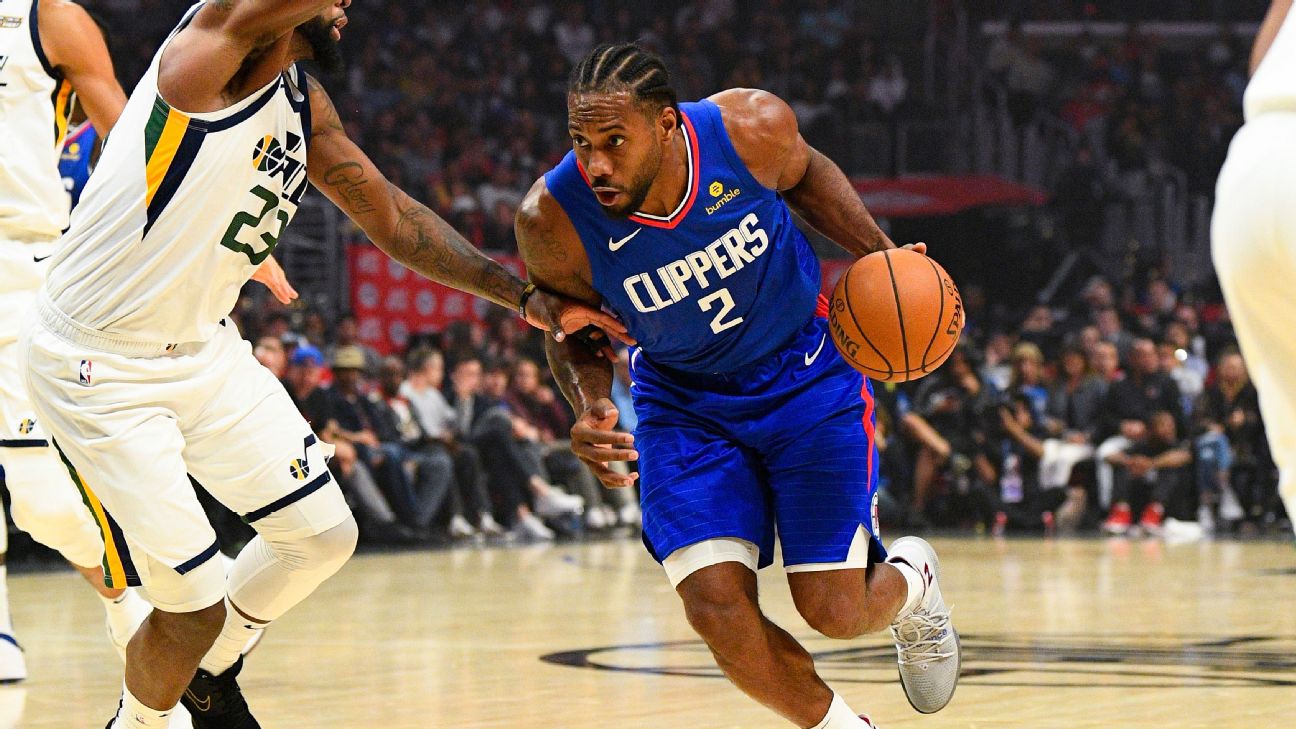 I put money on the Clippers to beat the Utah Jazz last week. It was an easy decision. Kawhi Leonard has been playing out of his mind lately and I figured a quick jaunt to Utah, where he would run roughshod over Donovan Mitchell, would be a LOCK. (The Clippers were +7). The game was on ESPN, opposite of Game Seven of the World Series and I had both channels dialed up on my TV screen.
And then the Clippers announced that Kawhi Leonard was not playing due to "Load Management."
Last season, Kawhi Leonard missed 22 games as the Toronto Raptors rode his healthy legs to the NBA Championship. The Clippers would be stupid not to follow this trend and rest him as much as possible, but there should be SOME sort of repercussion when a team rests their best player only 5 games into the season. Change the lines perhaps? A fine is a small dent in the team budget… And I can't imagine how upset ESPN must have been when the Clippers told them Kawhi wouldn't be playing that night. And who's to say this trend won't continue and get even worse as the season progresses?
Will LeBron or Anthony Davis be "rested" throughout the season to keep them healthy? COUNT ON IT.
(By the way, it is illegal to rest a star player on a nationally televised game – but the fines are so minuscule that most team's just don't care.)
Look. Back-to-back games are tough on the players. The NBA got rid of a few of them this season, but ultimately, something needs to be done to figure out how to avoid teams resting their stars. Imagine if you had tickets to the Jazz-Clippers game? You just spent $300 to watch Montreal Harrell and Jamychal Green… Would you even be willing to buy these tickets if you KNEW Kawhi wasn't playing?
Whatever the case, I didn't change my bet and Mike Conley went 5 of 8 from three and Donovan Mitchell put in 24. Oh, and let's not forget that Utah is a HECK of a team- so by resting Kawhi you're almost disrespecting the Jazz in a way. A better and much more fair idea would be to rest him around game 30 when they battle the lowly Thunder instead. Maybe the NBA should make him at least play the first half? Whatever the case, something has to be done or the longterm sustainability of the NBA regular season is going to eventually come into question.
By the way, do you think Michael Jordan would ever take a day off? Magic? Bird? HELL NO.
Meanwhile, Kawhi scored 38 and had 12 rebounds the next night against the Spurs. Doc Rivers said that this was their plan all along.
Maybe this Load Management thing actually works.