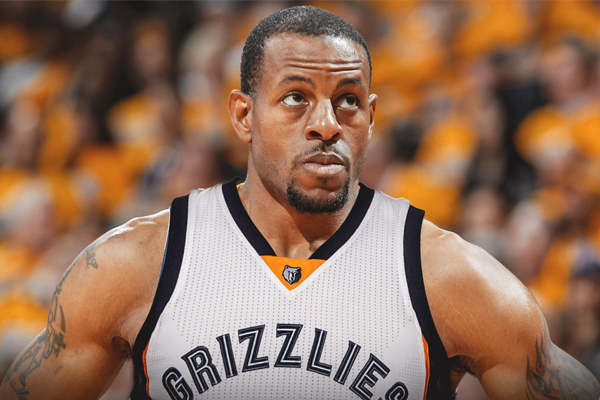 The Memphis Grizzlies are refusing to engage in buyout talks with Andre Iguodala and want the veteran to report to training camp.
Iguodala landed in Memphis in early July when he was traded by the Golden State Warriors, for whom he had played for since 2013. The Warriors needed to unload his salary to acquire D'Angelo Russell in a sign-and-trade with the Brooklyn Nets. The trade ended the run of a major part of Golden State's dynasty core.
In July, it was reported that the Grizzlies would rather seek a trade and recoup assets for the 35-year-old forward than buy him out even though many expected a buy out out after receiving a 2024 first round draft pick and buying out Dwight Howard. But that doesn't appear to be the case for now.
Iguodala joined the Warriors in 2013. He has won three NBA titles, the Finals MVP and an Olympic gold medal. He's a one-time All-Star and two-time NBA All-Defensive Team selection. While he has a lost a step over the last few seasons, various title contenders would be candidates to add his leadership and defensive abilities.