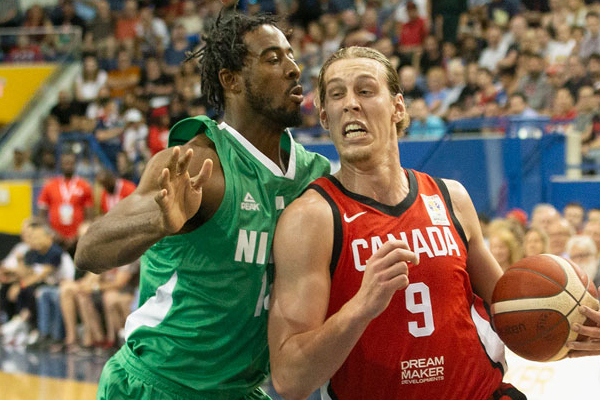 In a FIBA World Cup exhibition game that took place Wednesday in Toronto where Canada won 96-87 over Nigeria, Kelly Olynyk suffered a leg injury and did not return to the game.
The injury occurred in the third quarter when Olynyk slipped and fell. According to Nick Nurse, he is scheduled to have X-rays on what appeares to be a knee injury.
here's the sequence in the third quarter where kelly olynyk slipped on a wet spot on the floor and had to be helped to the locker room pic.twitter.com/RUn5R8zmgL

— Yahoo Sports Canada (@YahooCASports) August 8, 2019
Olynyk averaged 10.0 points, 4.7 rebounds and 1.8 assists per game in 79 appearances for Miami in 2018-19. He started 36 games for the team, which finished with a 39-43 record and missed the playoffs.
Canada's roster features NBA talents like Cory Joseph, Khem Birch and Chris Boucher, but Olynyk would be a significant loss.