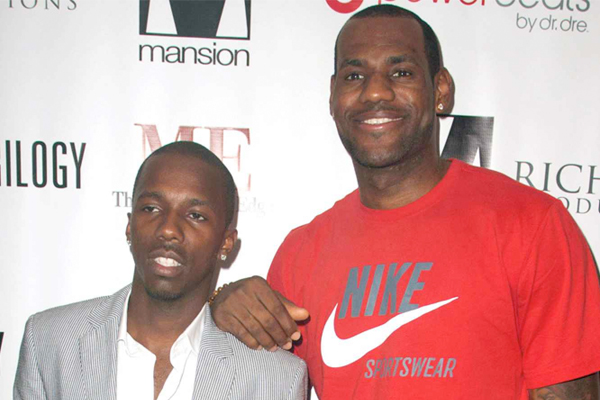 As recently as January we heard whispers that people close to LeBron James had their doubts about former Los Angeles Lakers head coach Luke Walton. Well today a report surfaced today stating that LeBron James' camp wanted the organization to fire now-former head coach Luke Walton and even went to commissioner Silver to raise the issue.
During a November lunch meeting between Adam Silver and members of James' business team, his agent, Rich Paul, approached the league's commissioner to tell him that Walton wasn't the right coach for the Lakers.
Silver reportedly shrugged off the comments and asked Paul who the right coach would be, to which Rich Paul apparently replied Tyronn Lue – James' former Cleveland Cavaliers head coach.
Paul also told people, including journalists, that he didn't support Walton. It's not unusual for agents to voice their concerns, often on behalf of their clients, but tension between Paul, Walton and the Lakers existed even before James joined the team. Paul was seen at the Lakers' facilities back in 2017-18 when he represented Kentavious Caldwell-Pope, but his presence, appeared to be more of a scouting trip on Walton in order to determine if he would be the right coach for James.
Eventually, Paul's antics failed as he was unable to get the coach he wanted in place. Walton got to play out the full 2018-19 NBA season before being fired, while the Lakers misfired on Lue by short-changing him in contractual talks, as well as trying to build his own coaching staff for him. The Lakers then landed Frank Vogel as their next head coach.