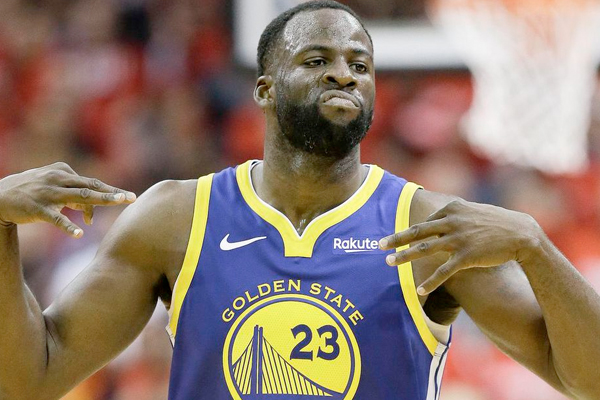 It seems like everyone is behind the Raptors. Not only do they have the overwhelming support of Canada as they take on the Golden State Warriors in the 2019 NBA Finals but apparently they also have the United States.
And Warriors star Draymond Green has a theory as to why that is.
"People in the States are all rooting against us because we beat all their teams," Green said.
"People want to see you get to the top and then they want to see you fall."

Draymond Green is OK with people rooting against the Warriors. #NBAFinals pic.twitter.com/WpdVnTc3Za

— NBA TV (@NBATV) May 31, 2019
So how do we know that the US is rooting for Toronto? A map produced by gambling site BetOnline shows that all but three states are want the Toronto Raptors to win the championship.
The map is based on geotagged data from Twitter that examines how often fan hashtags such as #WeTheNorth for the Raptors and #DubNation for the Warriors are used in each state.
So Draymond Green is not wrong here. But why is there so much more excitement surrounding the Raptors? Well, Golden State is in the midst of its fifth consecutive NBA Finals appearance and for most fans, enough is enough.
So stay tuned as this NBA Finals is not one that will disappoint.