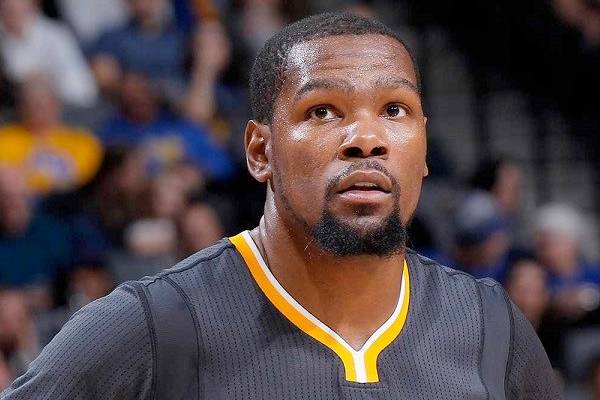 A Game 1 loss in the NBA Finals may be forcing the Warriors to speed up Kevin Durant's rehab.
On Wednesday, Steve Kerr said that Durant was cleared to take part in individual on-court basketball activities, but the 10-time All-Star actually began his on-court basketball workouts earlier this week. Now some members within the Warriors' organization are optimistic Durant could be ready to play by Game 3, though a Game 4 return is more likely.
Durant strained his calf in Game 5 of the Warriors' second-round series with the Rockets and has not played since.
Even prior to last nights loss, Draymond Green said that the team "needed" Durant back and last night Toronto's defense reminded everyone why Durant has won the past two NBA Finals MVP awards. The Raptors are long, athletic and committed to disrupting Golden State's flow on offense. When teams do that to Golden State, Durant becomes their "Get out of Jail Free" card.
"I know it's killing him not to be out there," Warriors guard Shaun Livingston told reporters. "He's been very vocal in here. At halftime he was having a one-on-one talk with Stephen [Curry]. Giving him what he sees, his perspective. After the game, he was speaking up amongst the team. He had the floor."
If this were the regular season Durant would probably be weeks away from returning, but it isn't. It's the Finals. Perhaps the last Finals this group of Warriors plays in together.
So stay tuned for Game 2 of the NBA Finals in Toronto on Sunday, June 2nd as the Warriors seek their third-straight NBA title and their fourth in five years.