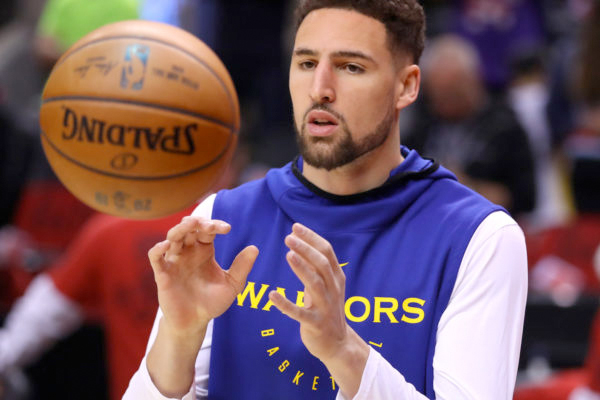 Golden State Warriors' Klay Thompson, left Game 2 of the NBA Finals with left hamstring tightness and did not return, but luckily for the Warriors he thinks he will be good to go for Game 3 on Wednesday.
"No, I don't see myself missing Game 3," Thompson told Haynes.
Thompson will undergo an MRI today to determine the extent of his injury.
Warriors head coach Steve Kerr also provided postgame comments to reporters regarding Thompson.
"Klay said he'd be fine, but he could be half-dead and he'd say he's fine," Kerr said. He pulled his hamstring and he thinks it's minor—we'll see."
Thompson left the game with 7:59 remaining in the fourth quarter. He scored 25 points, five assists and five rebounds in the Warriors' 109-104 win.
The Warriors are already dealing with a number of injuries as is. Kevon Looney missed the majority of Game 2 due to a chest contusion while Andre Iguodala temporarily exited at the end of the first half following a hard screen from the Raptors' Marc Gasol. He eventually returned. The Warriors are also playing without Kevin Durant due to his calf strain.
Regardless of the team's current injury state, the Warriors are 5.5-point Game 3 favorites as per Caesars Palace.