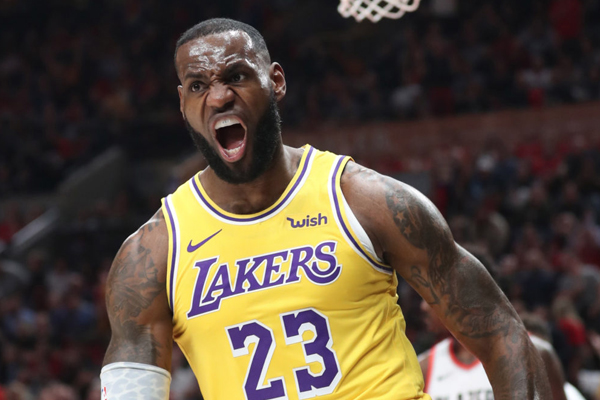 LeBron James is making history once again.
Last night, against the Oklahoma City Thunder, LeBron became the first NBA player to record at least one triple-double against all 30 teams.
"I really don't know what to think about it to be honest," James said. "I've had some great teammates and great coaches to put me in a position to be able to facilitate. My teammates have made shots for me throughout my career. Coaches have put me in position to be successful scoring the ball. I was just trying to read and react to the ball off the rim as far as getting rebounds. And hopefully throughout all those triple-doubles I have a winning record in those games."
Here's the full list courtesy of @EliasSports in case you were curious! pic.twitter.com/kBRAE5MbHq

— ESPN Stats & Info (@ESPNStatsInfo) November 20, 2019
Westbrook could have made history before James, but he fell one assist short in an October game against the Thunder.
It was James' fifth triple-double of the season and 86th of his career.