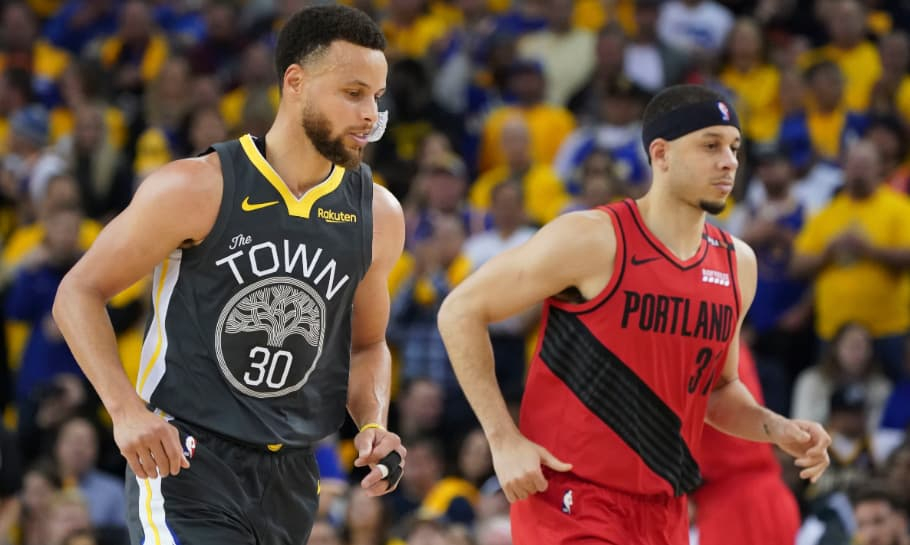 As with many sports which are now hugely popular, basketball originated with humble beginnings. It's actually fairly new as it came into being back in 1891 in Springfield, Massachusetts, invented by a Canadian based PE (physical education) teacher by the name of James Naismith. The idea was for it to provide a form of indoor exercise that was less injury prone than football (though some professional NBA players may beg to differ) and to keep Naismith's class entertained during the colder winter months. It quickly grew into popularity in the United States before spreading across the globe.
The Growing Popularity of the NBA
During the 2017-2018 season the NBA generated more than $7.4 billion in revenue (some reports say close to $8 billion) which is in no part short of the lucrative TV deals it has with giants like ESPN and others. Over the last five years, the biggest gainers in order of best to last include the Los Angeles Clippers, Philadelphia 76ers, Milwaukee Bucks, Toronto Raptors, and Golden State Warriors. Interestingly, the Warriors plan to sign Andrew Bogut when he leaves the Sydney Kings.
Why is there One Canadian Team?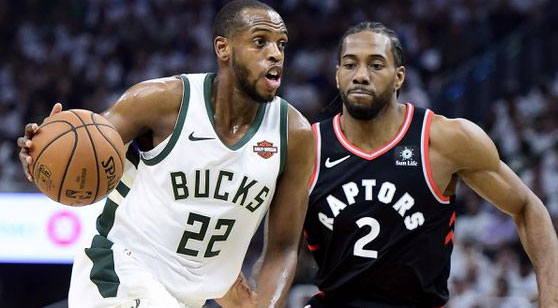 Although Canada originally included the Vancouver Grizzlies, they moved to Memphis in 2001 due to the lack of an adequate fan base – it was purely a business decision. However, as we can see with recent trends, the Toronto Raptors who aren't new to the market for Canadian sportsbooks, are staying put and are climbing the rankings. You'll now often find them at the top of the standings, even higher than the New York Knicks who still have the largest net worth of $4 billion, or the Boston Celtics who have had the most wins in NBA history.
Betting on Basketball
It's no surprise that betting plays a huge role in the entertainment for fans across the globe of the NBA and other basketball leagues. As with any sport it makes sitting in the local pub a lot more interesting when you have one or more bets riding on a game, either with your favorite sportsbook or with your friends. However, there are many different types of bets to consider when it comes to basketball, in addition to the tips you can use to make use of the best odds to avoid too many losses.
Basketball Betting Options
You have a lot of wagering options depending on the sportsbook you use and there are many depending on the country you live in. From perennial brand like the UK's William Hill and America's badboy Bovada to Canada's Sports Interaction, there are quite a few options with decent online casino and betting sites that are new to the market popping up all the time. While some sites may only allow a few of the basic options such as 'money line', other online gambling sites allow you to place an almost unlimited array of bets on basketball leagues from around the world. A few examples include:
Money Line – Including overtime, the money line is simply a bet on which team will take the win.
Pointspread/Handicap – This refers to which team will win with a handicap (for instance, choosing the Raptors to beat the 76ers by 8 points or more). This is designed to even the playing field.
Game Totals / Total Points – As the name suggests, this simply means placing a wager on whether the total points of the game will be over or under a certain amount (i.e. over or under 218).
First Basket – If you want higher odds, this can be a fun bet as it refers to which player will score first.
Win Margin – Here you can decide if it'll be a close game or not and who will win by which margin (i.e. from 1-10 points or more than 11).
Watch the Stats
Following on from the last tip, always look at the statistics. The NBA in particular is very 'stat heavy' which means you can learn a great deal whether you are placing a bet before a game or enjoy live betting. As an example, as with many 'ball' themed games, possession plays a large part. Turnovers and points scored from within the 'paint' is one statistic to keep an eye on. 'Points in the paint' refers to an area inside the court called the 'key' which is close to the basket and is painted differently than the rest of the court.
Watch for Value and Trends
Perhaps the most important tip or strategy to keep in mind is to avoid betting on every game. This is a surefire way to end up at a loss. Try to find games that have value where the odds seem too good to be true – especially when it comes to handicaps when a certain team either is or isn't on form. Aside from this, look for trends where possible which includes the average points per game in a season, whether a team is scoring more or less than usual, and looking for exhaustion – i.e. when a team has played back to back games and you bet on the underdog during their third or fourth game to potentially win a larger amount.
There are a lot of potential strategies out there, but just remember to learn as much about the game and each team as possible. This will put you at an advantage. Where possible don't just stick to the NBA either, but take an interest in other minor or international leagues. Lastly, remember to have fun and gamble responsibly.
Keep Yourself Updated on the Latest Basketball News
On of the best ways to come out on top more often than not, is to follow basketball news. This definitely separates the fan and serious betting enthusiast to those who take a random punt. It's even a good idea to watch or read various player interviews from new, current and upcoming talent. You can learn a great deal about where each franchise is heading, as well as the potential strengths and weaknesses of each player, the latter of which can be vital for various inside bets. This is better than simply watching the odds change as this isn't usually an accurate indication on the likeliness of a particular outcome despite what many believe.