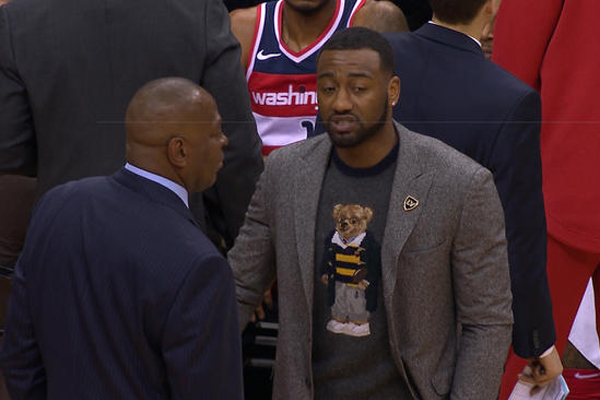 The Washington Wizards have applied to the NBA for an $8.6-million disabled player exception for the loss of point guard John Wall.
Wall underwent successful season-ending surgery on his left heel on Tuesday. He is not expected back for at least 6 to 8 months.
The league's disabled player exception allows a team to sign a replacement player for the lesser of either half of the injured player's salary or the non-taxpayer mid-level exception. It doesn't count toward the salary cap. The Wizards applying was a formality. If they receive the exception, it doesn't mean they will use the money, but it gives them more options beyond trades or signing minimum contracts to add players.
The NBA will now have to determine whether to grant the Wizards' request based on Wall's injury timeline. A player has to be out until June 15, which is expected to be the case for Wall so the Wizards are confident they will get the exception.
All applications by any team for a DPE must be submitted on or before Jan. 15 and used no later than March 10.
Wall was averaging 20.7 points on 44.4 percent shooting with 8.7 assists, 3.6 rebounds, and 1.5 steals in 34.5 minutes across 32 appearances. The Wizards are currently 16-25 on the season and sit 11th in the NBA's Eastern Conference.