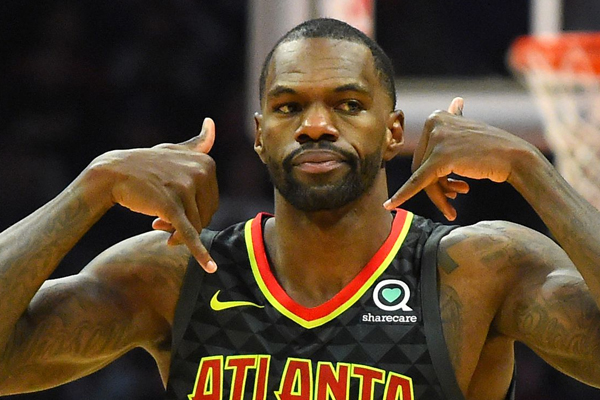 The 76ers are apparently interested in acquiring Dewayne Dedmon from the Hawks and Atlanta has made Dedmon available ahead of the Feb. 7 trade deadline.
The Hawks may ask for Markelle Fultz in return for the 29-year-old 7-footer, according to ESPN's report but Philadelphia has been hesitant to include the rookie guard in any move.
The 29-year-old Dedmon figures to have suitors ahead of the deadline thanks to his length, athleticism, and expiring contract. He's averaging a career-high 10.3 points along with 7.4 rebounds and one block per game this season. He's shooting 48.3 percent from the field and 37.2 percent from 3-point range.
As the trade deadline continues to draw nearer, rumors involving Dedmon and other members of the Hawks should only continue to ramp up as GM Travis Schlenk continues his rebuild of the Atlanta Hawks.