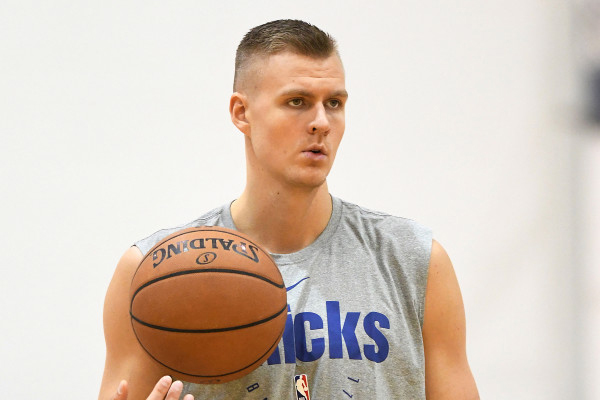 The New York Knicks have traded Kristaps Porzingis to the Dallas Mavericks in exchange for Dennis Smith Jr., DeAndre Jordan, and Wesley Matthews.
The Mavericks also receive Tim Hardaway Jr., Courtney Lee, and Trey Burke. The Knicks will receive a 2021 unprotected first-round pick along with a 2023 protected first-round pick.
The blockbuster trade developed shortly after reports indicated that Porzingis had met with Knicks management to raise concerns about the franchise's direction.
"As is standard for this time of year, we were exploring various options on potential trades," Knicks general manager Scott Perry said in a statement. "Considering the uncertainty regarding Kristaps' free agent status and his request today to be traded, we made a trade that we are confident improves the franchise. We thank Kristaps, Tim, Courtney and Trey for their contributions and wish them all the best."
The Mavs are hoping to re-sign Porzingis, who will be a restricted free agent, to a long-term deal this summer, and are hoping that Doncic and Nowitzki will help make it that happen. As for the Knicks, trading Porzingis and adding the expiring contracts of Jordan and Matthews could give them up to $74 million in salary-cap space this coming summer – enough room for two max contracts.
Porzingis hasn't played this season. He is recovering from an ACL injury he suffered last year and will be re-evaluated in February.