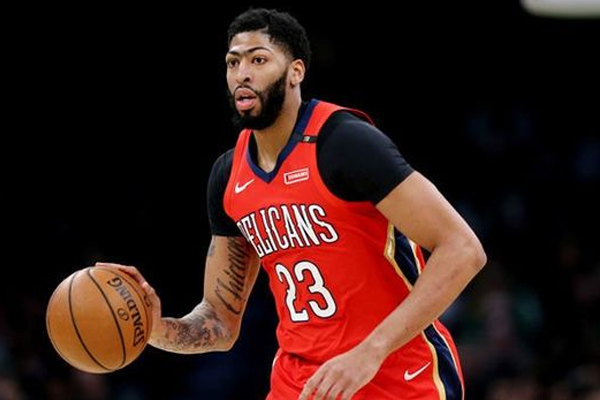 Once the Anthony Davis sweepstakes open, you can expect the Boston Celtics to be first in line.
The Celtics have been rumored to have interest in the Pelicans big man for a while now and according to ESPN, Boston's interest has been ongoing for years, so much so that the term "hawking" has been used to describe their interest.
"Boston has been hawking Anthony Davis for years," said Wojnarowski. "They always hoped that it would be—whether it's the end of this season or the beginning of next before the trade deadline—that they would gather up all those assets, all those picks Danny Ainge has, young players, and they'd be the team to be able to get Anthony Davis.

"But now you have L.A., and if they get shut out in free agency, they're going to have to take all their young players to try to use them to get Anthony Davis."
Davis' contract doesn't run out until the end of next season, but the Pelicans could begin to start exploring a trade as early as this season or this summer. At this point though, the Pelicans are trying to build around Davis and convince him to stay in New Orleans, but it would come as no surprise if he decided to leave.
If the Pelicans do start listening to potential deals for Davis, there will be plenty of suitors, especially the Celtics and the Lakers. Boston has plenty of valuable assets and the addition of Anthony would help them become a "super team." As for the Lakers, well, it's L.A. and they have LeBron.
It will be interesting to see how the Anthony Davis contract plays out.