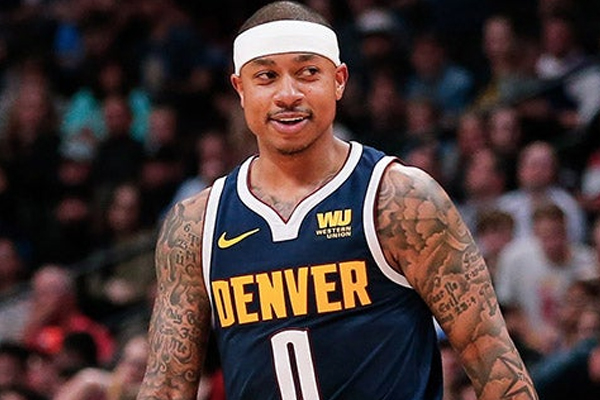 Isaiah Thomas has agreed to a one-year deal with the Washington Wizards. He will join the Wizards on the veteran's minimum.
This comes after the veteran guard signed a one-year, $2 million deal with the Denver Nuggets in hopes of rebuilding his value as he made his way back from hip surgery. Thomas missed the first half of the 2018-19 campaign due to the same hip injury that limited him the season before.
Even after he was deemed healthy enough to play, he failed to regularly crack the Denver Nuggets' rotation this past season.
Just a couple of years ago, Thomas appeared to be in line for a massive payday as his free agency approached. He finished fifth in NBA MVP voting in 2016-17 and averaged a career-high 28.9 points per game for the Celtics.
But it's been a rough couple of years for him. He has made just 44 regular-season appearances over the last two seasons, suiting up for three different teams in the process.
Not only did he miss out on a max contract but also found himself battling just get on the court. Through all of the adversity, though, Thomas did not lost confidence in his game.
"I'm going to get back to a level that I was playing at," Thomas recently told ESPN's Wojnarowski. "I'm excited to show what I can do again."
Thomas will give the Wizards some point guard depth with star John Wall set to miss the majority, if not all, of next season due to injury.
The two-time All-Star isn't far removed from averaging a career-high 28.9 points per contest in 2016-17, and he was once among the Association's top reserve players. During the 2014-15 season, Thomas finished second in Sixth Man of the Year voting.