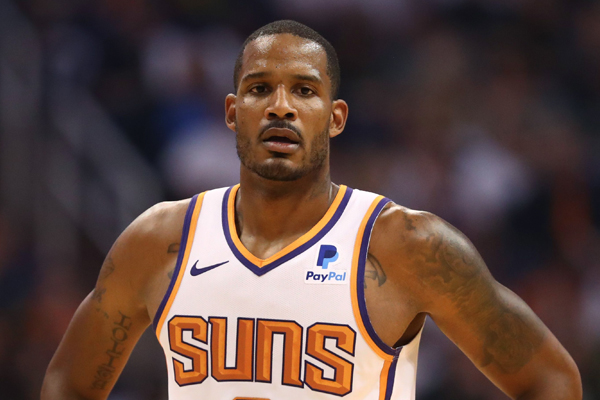 Phoenix Suns' Trevor Ariza has been traded to the Washington Wizards in exchange for Austin Rivers and Kelly Oubre Jr.
This will be Ariza's second stint with the Wizards, he played with them from 2012 to 2014.
"Trevor has been one of the most effective, efficient, and versatile players at his position for over a decade," Wizards president Ernie Grunfeld said. "We are obviously very familiar with the leadership and experience he brings as one of the league's most respected professionals and look forward to welcoming him back to the team."
Ariza brings playoff experience to the Wizards. He helped lead the Lakers to the 2009 NBA championship and the Rockets to the Western Conference Finals in 2015 and 2018.
Oubre is a capable scorer at small forward and could play an important role in the Suns' future. He averaged 12.9 points and 4.4 rebounds through 29 games this season. As for Rivers he can help the Suns at the point guard position and defend the backcourt. Rivers had 7.2 points and 2.4 rebounds in 29 games for the Wizards this season.
"We commend Kelly on the growth and development he showed within our system to become a solid rotation player as well as the work he did in the D.C. community during his time as a Wizard," said Grunfeld. "We also appreciate Austin's contributions during his brief time with us and wish them both the best as they continue their careers."