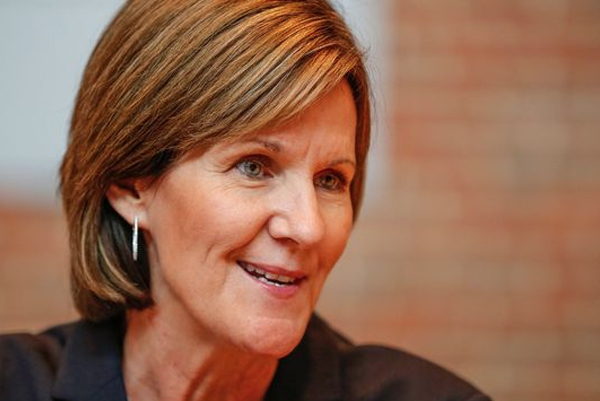 The Indiana Pacers have hired former longtime WNBA executive Kelly Krauskopf as assistant general manager, making her the first female assistant general manager in the NBA.
The Indiana Pacers are hiring longtime WNBA executive Kelly Krauskopf as the first female assistant general manager in NBA history, league sources told ESPN on Monday.

Major League Baseball has had two women assistant GMs, including current New York Yankees executive Jean Afterman and former Los Angeles Dodgers executive Kim Ng. There are several rising female executives in the NBA, but Krauskopf will be the first at the assistant GM level.
Krauskopf was the president and general manager of the WNBA's Indiana Fever for 17 years before overseeing the Pacers' esports team in the NBA2K League in 2017. She'll now work under Pacers president Kevin Pritchard.
"First, I would like to thank Herb Simon, Kevin Pritchard and Rick Fuson for this amazing opportunity," Krauskopf said in a news release Monday. "I have admired the work that Kevin and his staff have put forth so far and I am honored to be a part of an elite and historical franchise. The chance to work in an NBA front office for a first-class organization filled with great people I know and in a city that has become my home is extraordinary.

"My past experience has shown me that building winning teams and elite level culture is not based on gender – it is based on people and processes. I am excited to join the Pacers as we continue building the best NBA franchise in the business."
Krauskopf helped the Fever build a title contender and won the 2012 WNBA championship. She also had a significant role with USA Basketball's women's national team, playing a part in the selection process of three gold-medal winning squads (2004, 2008 and 2012).