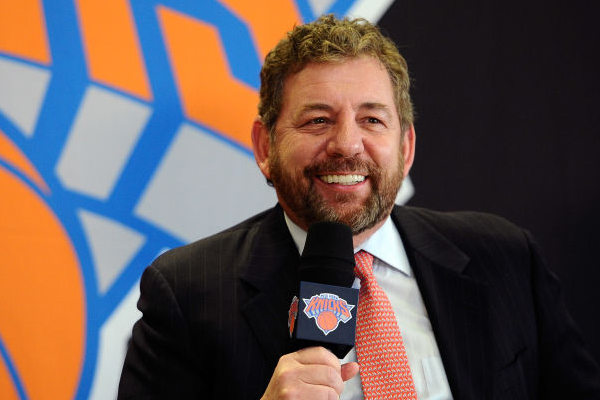 Longtime MSG chairman, James Dolan, would consider selling the New York Knicks if the price was right.
"I love the Knicks and (NHL's New York) Rangers, right, but you still have a responsibility to your shareholders," Dolan told ESPN's Ian O'Connor.

"As the head of the public company, you can't say you can't sell, because then you're telling your shareholders that your own personal feelings about your assets are more important than their money. And they won't invest with you if you do that."
After Dolan's interview with ESPN, stock prices for Madison Square Garden rose 4.6 percent in trading. Dolan is considering spinning the Knicks and the Rangers off into a separate company, which would smooth the path for an eventual sale of both teams. Therefore, one day in the not-so-distant future, those teams may no longer be owned by James Dolan therefore allowing him to pursue his true passion, music.
As far as the Knicks are concerned there has been some interest, around $5 billion, but no one has yet to make a true offer.
The Knicks, as per Forbes, are currently considered the most valuable franchise in the NBA, about $3.6 billion, and this is despite only having made the playoffs five times since 2000.