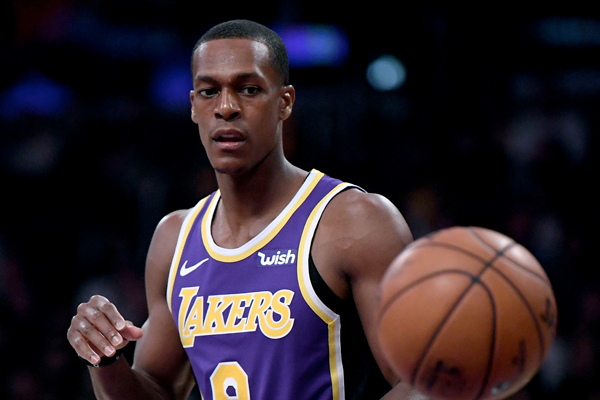 According to coach Luke Walton, Los Angeles Lakers point guard Rajon Rondo will be "out a few weeks" after breaking his right shooting hand Wednesday night.
The injury occurred in the Lakers' 126-117 victory over the Portland Trail Blazers.
"He hit his hand on the floor when he went to steal that ball," Walton said. "They [the medical staff] are getting all the details. I just know he will be out for a few weeks."
This is the moment Rondo breaks his hand. When he puts his hand down. to break his fall. He flexes and tries to shake it off.

He keeps flexing it the next couple possessions before there is a timeout. #LakeShow #Lakers #LakersWin pic.twitter.com/LgwopQFUK3

— Gabriel Montoya (@Gabe_Montoya13) November 15, 2018
In his first season with the Lakers, Rondo is averaging 9.3 points, 6.8 assists and 4.8 rebounds in mostly a reserve role.
Up until now, Rondo had been commanding the second unit. His injury will open up more minutes for starting point guard Lonzo Ball, along with promising young reserve Josh Hart.