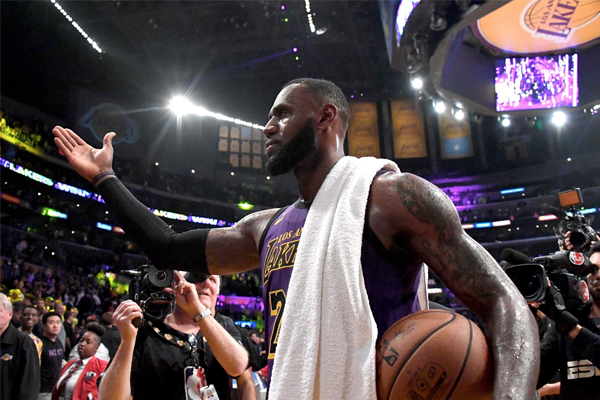 The Los Angeles Lakers can't be too patient, though, because LeBron James is 33 (34 in December). They signed him for 4-years, but who knows how much longer he'll be able to carry a franchise as one of the best players in the NBA.
If the Lakers are to make good on signing James, they must rush to make something now, but they can't rush recklessly.
The ever-swirling rumor mill has the Lakers linked with different options of who to pair him with; James—Anthony Davis (25 years old), Bradley Beal (25), Khris Middleton (27), or Damian Lillard (28), or Kevin Durant (30).
The Lakers are still suffering from their last trade made in haste, the one where the flipped Larry Nance, Jr. and Jordan Clarkson (last season) for two players no longer on the roster, Isaiah Thomas (now in Denver), Channing Frye (who played 3 games for Cleveland this season), and a 2018 first-round pick, who turned out to be Moritz Wagner.
Sure, the Lakers could probably do without the slightly over-paid Clarkson, but how much would they like to still have Nance, a scrappy rebounder, dunker, and a real team-player? The Lakers are 11th in rebounding, tied for 21st in points allowed, and 16th in second-chance points, all areas a player like Nance could enhance.
Now that the Lakers are again considering up-grading the roster, they must be sure not to trade the talented 23-year-old Kyle Kuzma, who is averaging 16.2 ppg, 4.8 rpg, and shooting 46.8% from the field.
Journalist Hunter S. Thompson once proclaimed that "the only thing wrong with the NBA—or any other professional sport, for that matter—is a wild epidemic of Dumbness and overweening Greed." Yes, the Lakers want to win and they want to win now, which is good, but they cannot sacrifice young talent they can actually use now. They might be willing to part with Brandon Ingram and Lonzo Ball, but they must draw the line at Kuzma.