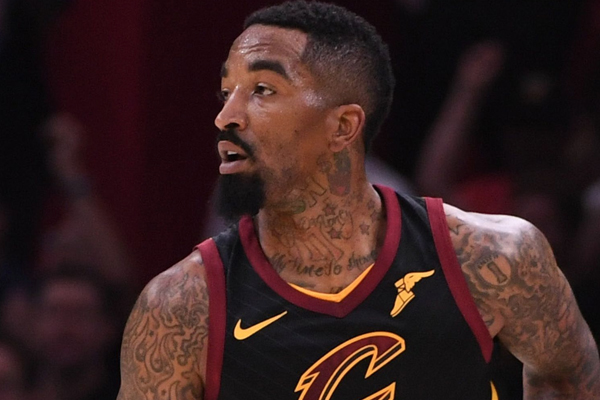 It's no secret that the Cavaliers just aren't the same without LeBron and as he prepares his return to Cleveland his former teammates have hit rock bottom currently holding the leagues worst record. And according to JR Smith it's no surprise.
"I don't think the goal is to win," Smith said to The Athletic's Jason Lloyd. "The goal isn't to go out there and try to get as many wins as you can. I think the goal is to develop and lose to get lottery picks. I think that was always the plan."
Earlier this month JR asked for a trade, not a buyout, because he was annoyed by the organization's decision to commit to its youth movement.
"I don't want my legacy to be remembered like that in Cleveland," Smith said of a possible buyout. "I don't think that's fair to the people I see every single day walking around the arena. I don't think that's fair to the trainers or equipment guys … I just look at it differently than being traded. I don't like the statement of getting bought out."
The Athletic has now reported that JR Smith "will no longer be actively with the Cavs" and "will work out on his own" while the team negotiates a trade, noting that the breakup is "amicable." As of Tuesday morning, the Cavs have agreed to end their relationship with him, therefore JR will not be playing tomorrow night against Lebron.
The Cavs will be hosting LeBron and the Lakers Wednesday night.