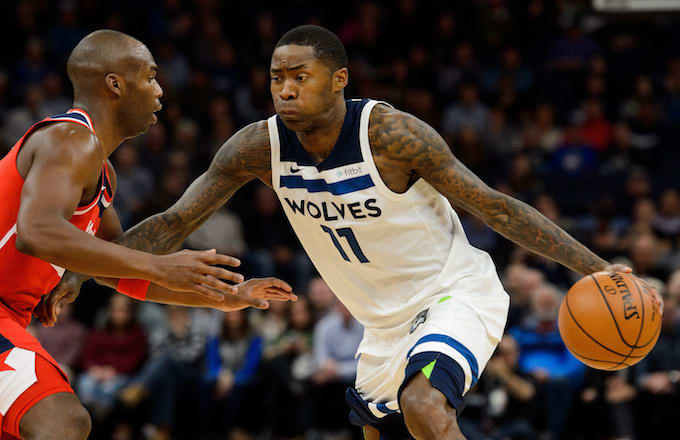 Well the Suns have added a veteran guard to their roster in the final days leading up to the 2018-19 NBA season, but not exactly the kind of point guard they need.
They have added 38-year-old bench scoring extraordinaire Jamal Crawford.
Free agent Jamal Crawford has reached agreement with the Phoenix Suns, per league sources. @TheAthleticNBA @WatchStadium

— Shams Charania (@ShamsCharania) October 15, 2018
Before you start saying how insane it is for them to think that Crawford is they guy they need to fill their massive hole at the point guard position, you should realize that he was merely brought in to be another scoring option off of the bench and a guy who can knock down the three ball, a thing that new head coach Igor Kokoskov wants to do a lot of (he has said he wants the team to shoot 30 threes per game) even though doesn't exactly have a roster full of sharpshooters at the moment.
In order to make the move and get their roster down to 15, the Suns released injured veteran Darrell Aurthur, Shaquille Harrison and 2017 2nd round pick Davon Reed on Monday.
Now that the final roster moves have been made by teams and no legitimate point guards are out there, the Suns should be willing to part with one of their future 1st point guard to get a player the likes of a Patrick Beverley if they want to compete in what will be a loaded western conference again.