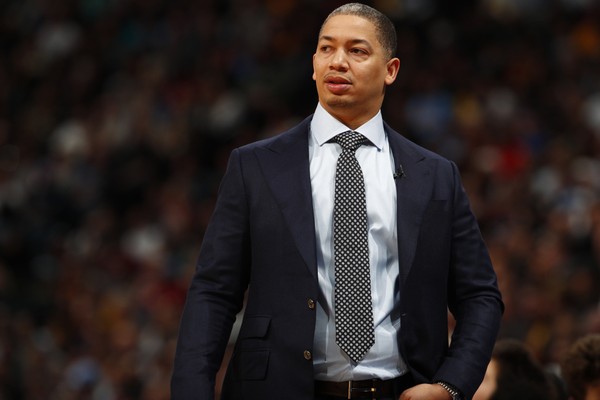 The Cleveland Cavaliers have apparently realized they won't be winning anything in the aftermath of LeBron James' departure anytime soon.
Extending Kevin Love over the summer without trading any of the veterans inferred a different plan. The Cavs, the thinking went, wanted to contend for a playoff berth. Maybe they still do. But according to The Athletic's Joe Vardon, head coach Tyronn Lue told veterans Channing Frye, J.R. Smith and Kyle Korver they would be out of the rotation for the foreseeable future:
One day before the? Cavaliers? suffered? a demoralizing? blowout? loss to the?? Atlanta Hawks in the home opener, coach Tyronn Lue and general manager Koby Altman sat with the team's three oldest players and told them the organization was going young.</span?>

Kyle Korver is 37 and in his 16th season, and he has the fourth most 3s in NBA history. He's played in two Finals here. JR Smith is 33, in his 15th year, and was the Cavs' starting shooting guard on the 2016 championship team. Channing Frye is 35 and in his 13th season, and he was a role player on that title team. Each player was told he was not going to be in Lue's rotation for the foreseeable future.
Sources reiterated to Vardon that the Cavs are not on the verge of a teardown. They still want to win this year. Still, this move does seem to imply they'd be more open to moving some pieces around.
Korver, at the very least, should be on the trade block. His shooting could significantly help a contender, and with only a partial guarantee on next year's salary, he's on a very reasonable contract.
Cleveland will probably have a more concrete hold on its direction in a few weeks, when it's clear how close—or not close—they are to the Eastern Conference's playoff bubble. In the meantime, expect rumors to circulate despite their declarations that they're still trying to win. A move like this always invites a ton of speculation.