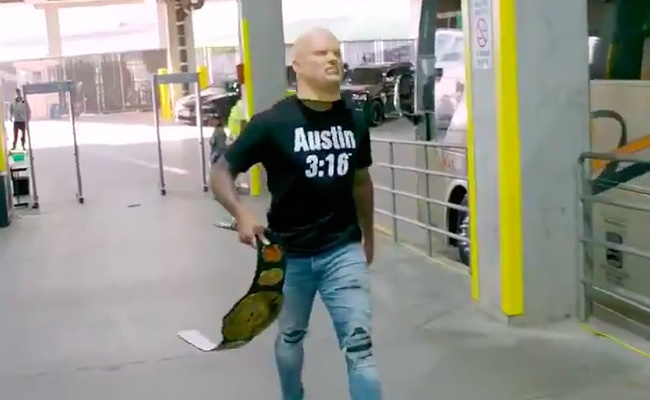 The Portland Trail Blazers decided too celebrate Halloween a little early on Monday night as most players wore their costumes to the arena before their game with the Washington Wizards.
Let me tell you, it did not disappoint.
While most costumes were fun, there were two costumes that were truly elite: Damian Lillard as Stone Cold Steve Austin and Mo Harkless as Tyrone Biggums, the famed crack head character from the Chappelle Show…
Oh Hell Yeah!!! RT @BleacherReport: Dame pulled up to the game as Stone Cold ?

(via @trailblazers) pic.twitter.com/yfhbeLIRlE

— Steve Austin (@steveaustinBSR) October 23, 2018
BIGGUMS & THE BEAST ? @moe_harkless and @bosnianbeast27 keeping Portland weird #FashionStatement #WizBlazers pic.twitter.com/IUJnwNaewO

— NBC Sports Wizards (@NBCSWizards) October 23, 2018
Lillard even had the strut down and the mask was so realistic and large that is was almost creepy.
Harkless literally nailed Biggums to a tee and even resembles Chappelle a little bit in the whole Biggums get up.
Here are some of the other looks the Blazers players arrived to the arena with…
SPOOKY SZN ??@bruceely: https://t.co/xEnv9k3MHa pic.twitter.com/462yRErioZ

— Trail Blazers (@trailblazers) October 23, 2018
Well done Blazers, let's see who else gets into the spirit of the season over the next week.