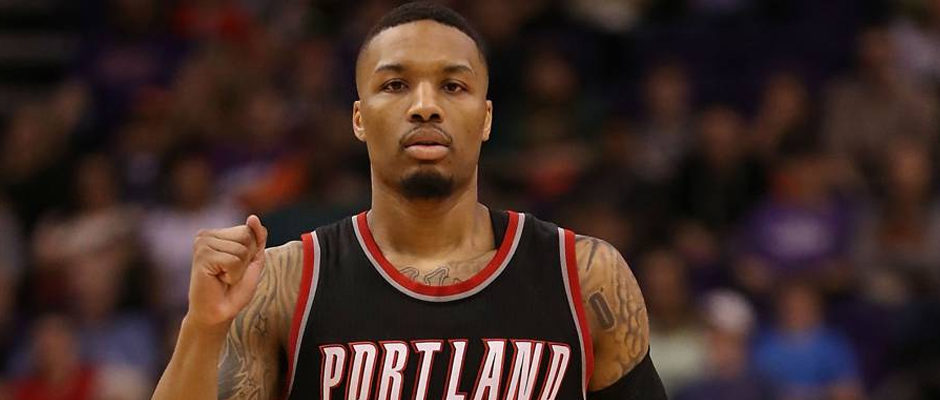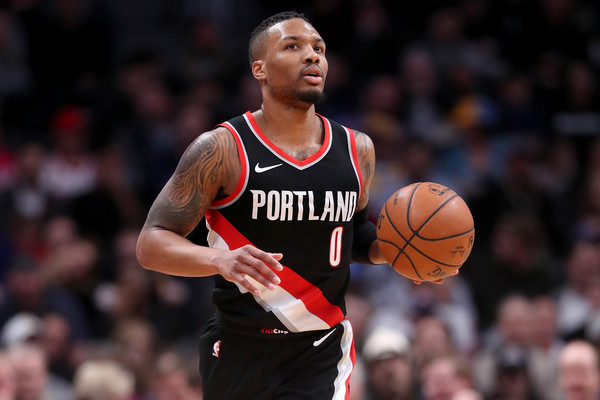 After meeting with Portland Trail Blazers owner Paul Allen during the middle of this past season, Damian Lillard wants to—well, he wants to do it again.
From The Oregonian's John Canzano:
Lillard is a nice player. A superb offensive player. And he's carried a Blazers roster that is marginal outside of guard CJ McCollum. But if he's one of the five best players in the NBA, then the Blazers first-round sweep in the NBA Playoffs is a bigger catastrophe than we previously imagined. Also, it would signal that Portland GM Neil Olshey not getting Lillard a supporting cast should be elevated from sin to cardinal sin.

"I hear that he is asking for another meeting," an NBA front-office source told me on Thursday.

In fact, Lillard may have already requested a follow-up meeting with owner Paul Allen, the source indicated. Apparently, the source said, Lillard's agent Aaron Goodwin is whispering as much. If so, great. Because Goodwin might seize on the good news and utilize Thursday's All-NBA announcement to push that Allen-Lillard meeting into fruition.
So, um, maybe Lillard's apparent request for another sit-down isn't a big deal. Maybe he wants to thank Allen for putting him in a position to secure All-NBA First Team honors. Maybe he just wants to shoot the shit.
Or, you know, maybe he wants to lay down the law.
Assuming Lillard actually wants a meeting, we're going to bank on the latter scenario. He won't be demanding a trade. That's not his style, and he doesn't really have the leverage with three years left on his contract. Plus, he's always seemed fiercely loyal to the organization.
But with the Blazers up against the luxury tax as Shabazz Napier (restricted), Ed Davis, Jusuf Nurkic (restricted) and Pat Connaughton (restricted) all prepare for free agency, Lillard might want to make sure ownership isn't instructing general manager Neil Olshey to cut costs at every turn. Is Portland good enough to justify paying the luxury tax? Definitely not. But the Blazers also aren't flush with the assets necessary to duck the tax without sacrificing too much in the way of indispensable talent and cost-controlled assets.
Whatever the intended subject of this meeting, it should be an interesting one—provided Lillard really wants, and Allen actually grants it.