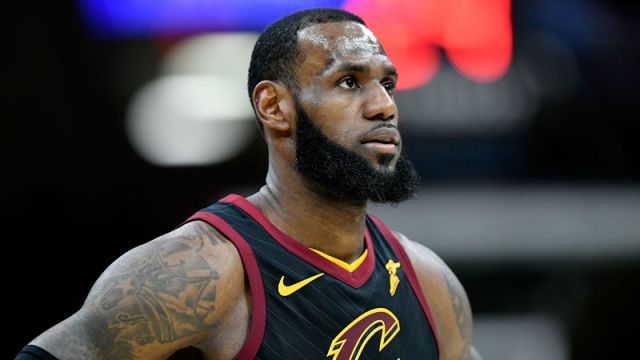 LeBron James has been in the public eye and under the intense glare of the societal microscope ever since he graced the cover of Sports Illustrated as a junior in high school.
We have heard about his growing up in a single-parent home with his mother and them struggling to put a roof over their heads. About him growing up and developing a deep bond with his club basketball team and the coach of his club team as he blossomed into the supremely gifted basketball player and athlete that he is.
There have been books written about it and documentaries created about it, but apparently we don't know the whole story though…
Here is what LeBron said after being asked what it felt like to pass Kareem Abdul-Jabbar for most playoff field goals made:
"To know where I come from, you guys know a little bit of the story. But you guys don't know the full story about where I come from and the struggle that I had. You guys know about the single-parent struggle, and y'all done heard that story. But there's a lot more to it, which I'll talk about when I'm done playing ball.

But to know where I come from, small city 35 miles south of here, and to hear I'm in the same category or talked about and jumping these greats in the playoffs — it's like I was a kid and I watched the playoffs so much and I was like, I would love to be a part of that, that moment, that atmosphere. I think it's pretty cool. You hear the scoring, the field goals made, and for a kid that really doesn't care much about scoring."
You would think there is almost nothing about LeBron's life and origin story that wouldn't be public knowledge by now, but apparently there is more story to tell.
James has a habit of being vague and mysterious at times, but count me in as someone who is interested to learn more about the background of one of the greatest and most influential athletes in history.
Before he can reflect and apparently share his story, LeBron still has some more basketball to play. The next challenge will be Friday night as he tries to keep the Cavaliers season alive in Game 6.