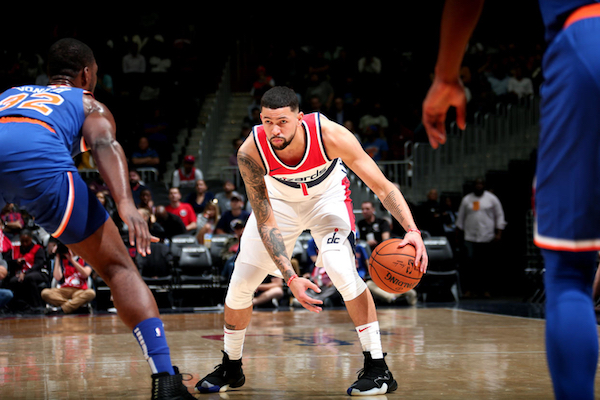 How much faith does Austin Rivers have in his Washington Wizards? A bunch.
Speaking with CBS Sports' James Herbert, the 26-year-old combo-guard, who arrived via a trade with the Los Angeles Clippers, said that he thinks people are severely underrating the Wizards in the Eastern Conference race:
"I think we're heavily slept-on," he tells me. "Team's been to the playoffs, what, the last five, four or five years? Then going into this year, you add me, Dwight Howard, Jeff Green and nobody seems to talk about us. So I just think we're heavily slept-on, but that's fine. At the end of the day, nothing really matters until the season starts and we set that tone for ourselves. I get the hype of a couple of the other teams, but I think we have a chance to compete with the best of the East."
This is…something.
Look, nothing Rivers says is untrue. The Wizards do appear to be deeper than years past. Last season, their bench wasn't as big of an issue, but it was still an issue. Washington hasn't yet figured out how to tread water when both John Wall and Bradley Beal take a breather. Rivers, a pretty good ball-handler who shot a ridiculous percentage on pull-up threes last year, should be able to help on that front.
To make this proclamation before the season ever tips off, though, is just weird—and so Wizards. This team didn't sign any world-beaters over the summer. That includes Dwight Howard, who, by the way, is dealing with a butt injury that has Ian Mahinmi starting for the time being.
Do the Wizards belong in the conversation for a top-five seed in the East? Absolutely. Could they also build upon that, perhaps entering the heat for a top-three slot? Of course. But if Rivers and his teammates are looking for Boston Celtics- and Toronto Raptors-sized love, they're not going to get it until they prove they deserve it.