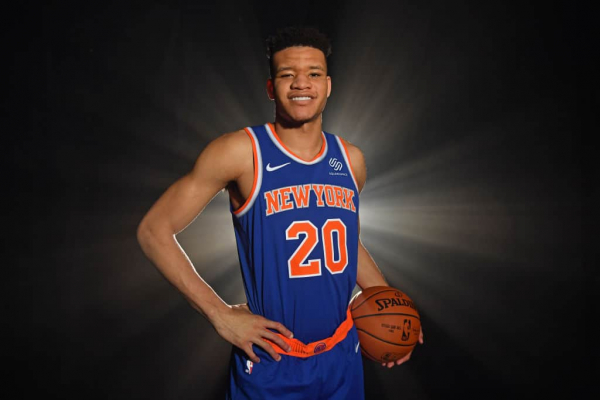 New York Knicks rookie Kevin Knox had the unconditional green light during his time in the NBA's summer league. Though that freedom doesn't always carry over to the regular season, his stands to be an exception. If you are into visiting online betting sites, you'll want to lay odds that Kevin Knox has the green light to score for the Knicks this season.
Speaking on ESPN's First Take, the 19-year-old intimated that Knicks head coach David Fizdale has been adamant about him remaining ultra-aggressive when the games start to matter (via Newsday's Steve Popper):
Knox said he has been working out with his own trainers, but also has been involved with the Knicks coaching staff and his new teammates. The message from new head coach David Fizdale has been in line with his own approach.

"He wants me to stay in attack mode," Knox said. "He wants me to be really aggressive on the offensive end, be able to make plays for my teammates. On defense be able to guard the best player on the other team. That's a big responsibility for me to take, but I'm really looking forward to it. I've been working really hard this summer."
It will never get any easier for the Knicks to feature Knox. Kristaps Porzingis isn't going to return until around Christmas or New Year's at the absolute earliest, if he returns at all, and no one else on the roster should really supersede Knox in the Knicks' pecking order.
Trey Burke, Tim Hardaway Jr., Mario Hezonja, Enes Kanter—they'll all need their touches, but not one of them is more important to the future than Knox. Frank Ntilikina might be the only exception, and even that's a stretch. Plus, the Knicks seem bent on developing him as an off-guard.
If Knox is going to be a legitimate offensive hub and potential star, New York should find out now. Next season isn't going to be about winning or making the playoffs. It'll be about development and understanding what this team has in its youth. Letting Knox fire away, off the dribble, as both an attacker and facilitator, needs to be part and parcel of that process.