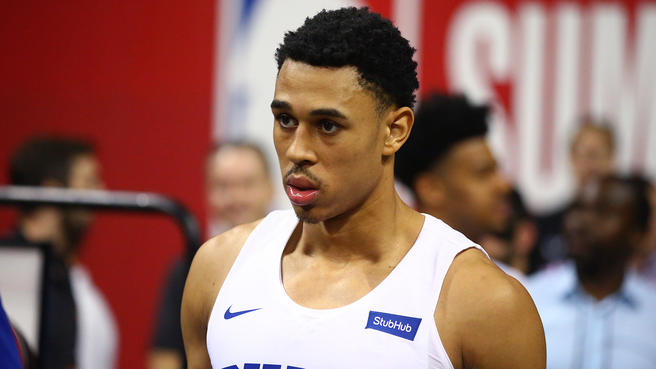 You have basically been able to count on three things in the NBA over the past half decade plus, LeBron James will be in the NBA Finals, the Sacramento Kings will be bad and the 76ers 1st round pick will miss part or all of his rookie season.
The last part is no different for the 2018-19 season as 76ers 1st round pick and raw, athletic freak Zhaire Smith broke his foot over the summer and was anticipated to miss a chunk of his rookie season.
We know now his timetable for return, or debut I should say.
Keith Pompey of The Inquirer:
"The 76ers expect injured rookie Zhaire Smith to be available to play in a game around Christmas, league sources say."
This is good news for the 76ers as they originally thought he could miss more time, it won't affect their 2018-19 season though as a young and very raw Zhaire Smith likely won't crack their rotation anyway as a deep roster with a chance to make the NBA Finals.
Getting him back sooner rather than later helps speed up his development and progression as a player though and gives him more of a rookie season to get acquainted with the league.