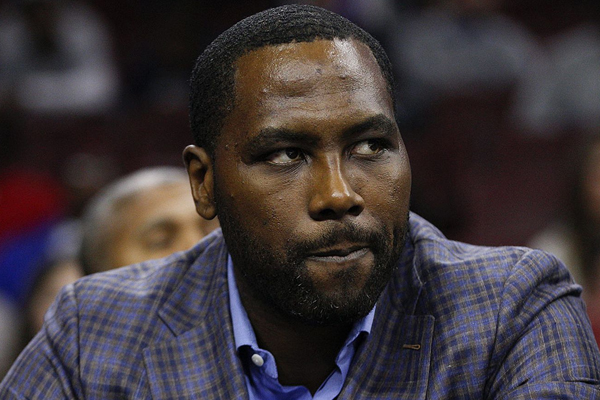 The general manager search for the Philadelphia 76ers has been a long one this summer. General Manager Bryan Colangelo stepped down early this summer after the scandal and backlash surrounding his wife (and him let's be honest) maintaining anonymous Twitter accounts that bashed and shared personal information on players around the league.
More experienced candidates lost interest quickly in what would be a great job typically as the 76ers essentially said they wanted the GM to be a part of a team of decision makers and allow other members of the organization to have as much input on decisions.
That likely meant a first time GM and that is what the team is hiring with the announcement of Elton Brand as their new general manager.
Beyond promoting Brand to GM, Sixers are elevating Alex Rucker to Executive VP of Basketball Operations, Ned Cohen stays assistant GM and Marc Eversley SVP of Player Personnel, sources said. https://t.co/XL9Ij5U4zV

— Adrian Wojnarowski (@wojespn) September 18, 2018
Brand was formerly the VP of Basketball Operations and the GM of their G-League affiliate, the Delaware Blue Coats, before that.
He is also a former 76ers player that played five seasons as a 76er, including 16 games in his final NBA season in 2015-16.
He never lived up to his big contract after being a free agency splash in 2008 because of chronic injury issues, but the team has been impressed with his work ethic and performance as a member of the 76ers front office post playing days and hope he can develop into a good NBA GM.
He fits the exact mold for what the team is looking for as an inexperienced guy who has already been a part of the environment they were hoping to maintain with the hire.