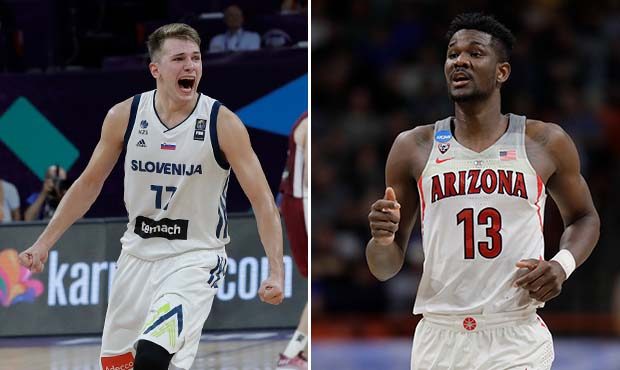 Every year the NBA surveys the rookie class to see how they feel about their peers, it gives an interesting view into how players analyze each other as opposed to scouts.
The 2018-19 rookie survey was released last week and some of the results are eye-opening.
The most surprising: Wendell Carter Jr was voted by his peers as the player who will have the most successful NBA career.
1. Wendell Carter Jr., Chicago — 13%
2. Kevin Knox, New York — 10%
Jerome Robinson, LA Clippers — 10%
3. DeAndre Ayton, Phoenix — 7%
Mohamed Bamba, Orlando — 7%
Mikal Bridges, Phoenix — 7%
Collin Sexton, Cleveland — 7%
Lonnie Walker IV, San Antonio — 7%
It seems pretty obvious that these rankings may be part popularity contest and part actual player analysis, or some inside decision process that we are unaware of.
There is no way that the players truly think at this point that No. 13 Jerome Robinson will have a better career than top picks DeAndre Ayton, Luka Doncic, Marvin Bagley III etc.
Here is the rookie of the year voting:
1. DeAndre Ayton, Phoenix — 18%
Collin Sexton, Cleveland — 18%
3. Luka Doncic, Dallas — 9%
Kevin Knox, New York — 9%
5. Mohamed Bamba, Orlando — 6%
Devonte' Graham, Charlotte — 6%
Michael Porter Jr., Denver — 6%
Trae Young, Atlanta — 6%
You can see the full survey on NBA.com