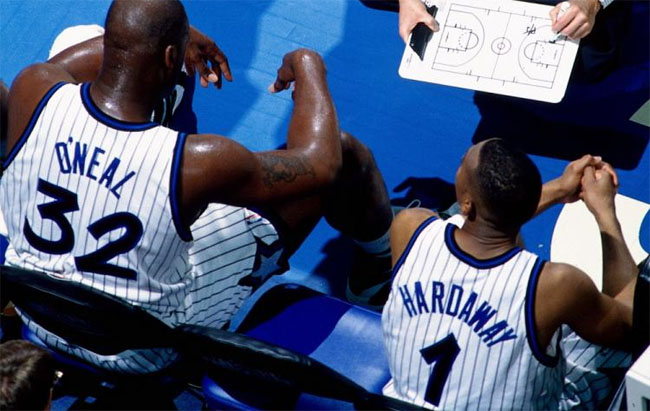 The past six years have been rough for the Orlando Magic. They haven't come close to a playoff appearance and have experienced a ton of change across the organization.
Fans likely yearn for the golden era of the mid-90s when Shaquille O'Neal and Penny Hardaway were lighting up the O Arena every night and making the Magic the most exciting young team in the NBA in a long time.
Don't expect that sort of Magic to return this season, but you can count on the uniforms returning…
From John Denton of the Magic: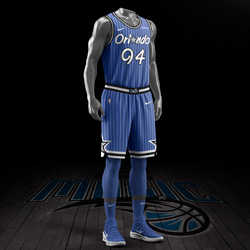 "Also, the Magic will occasionally don blue, pinstriped uniforms that closely resemble the ones worn from 1994-98. In addition to featuring the thinly spaced pinstripes that were used in the original 1989-90 uniforms, this season's jerseys will sport "Orlando'' in familiar script across the chest. The `a' in Orlando will once again be replaced by a Magic-themed silver star. Also, the numbers will be in a distinctive script used years ago by the Orlando Magic.

The waistline of the shorts will be trimmed in black and white and in the center will feature another classic Magic logo with silver stars dotting the `i' and replacing the `a.' Also making a return: The large, eye-catching silver stars on each side of the shorts."
I am all about the 90s nostalgia, especially when it comes to the first team I loved growing up, and although these have some similarities to the current version of the Magic uniforms, this is a smart move by the team to drum up a little excitement and sell some jerseys.
It may be a while before there is another team that special in Orlando.