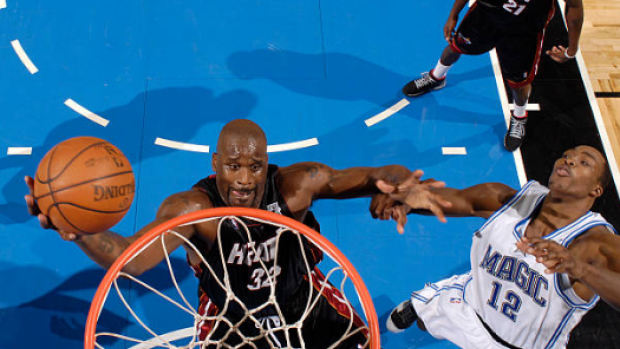 It is no secret that Shaq has never been the biggest fan of Dwight Howard (few are these days it seems). From the time that Howard exploded on to the scene as the best center in the NBA about a decade ago and started running with the Superman gimmick, Shaq didn't seem to be amused or impressed.
The most recent sparring started with Shaq sharing a clip and from the MTV show "Wild'N Out" in which two of the comedians were roasting Dwight Howard…
The roasting wasn't too bad and was pretty humorous to be honest, but still when Shaq feels the need to share it on social media, that adds an extra layer of disrespect.
Howard decided to respond with an offer for their own battle:
Shaq from the top rope ? pic.twitter.com/6Q6JiEBjPE

— Def Pen Hoops (@DefPenHoops) September 24, 2018
It is clear Dwight Howard will never be Shaq and he likely will never win an NBA title at this point, but the whole rings argument by Shaq is so overdone and tired to be honest.
We get it Shaq, you won four NBA championships, but that doesn't preclude any non-title winning athlete from being able to say anything to you.
Shaq is always going to be Shaq though for better or for worse. I personally think Howard will have a good season with John Wall feeding him on the pick-and-roll in Washington.