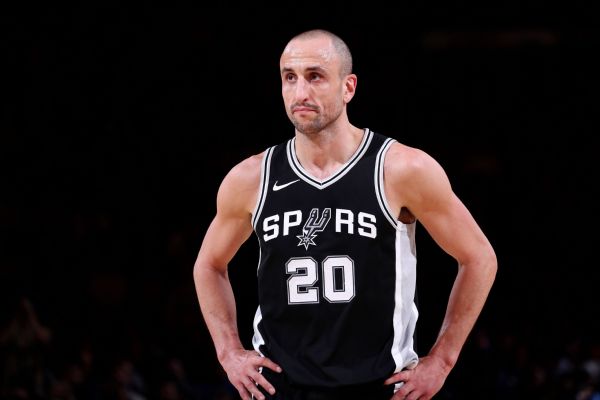 Get ready to have a really bad case of the sadz: Manu Ginobili may be ready to retire from the NBA.
Nothing has been determined, it seems, at the moment. However, according to ESPN.com's Adrian Wojnarowski, the 41-year-old future Hall of Famer will meet with San Antonio Spurs head coach Gregg Popovich to discuss his next move:
San Antonio Spurs guard Manu Ginobili, a future Naismith Basketball Hall of Famer, is seriously considering retirement and plans to meet with coach Gregg Popovich in the coming days to discuss his future, league sources told ESPN.

Ginobili, 41, has been working out regularly at the Spurs' practice facility and hasn't made a final decision on the coming season, but sources say that he's strongly confronting the possible end to an historic 16-season run with the Spurs that includes four NBA championships.

Popovich is traveling back to San Antonio from Europe, where he recently participated in the league's Basketball Without Borders event in Belgrade. The Spurs are hopeful that Ginobili will want to return for a 17th NBA season and are allowing him to take all the time he needs to make a decision, league sources said.