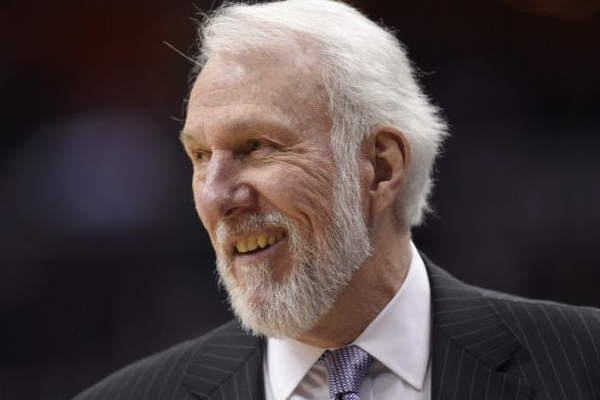 Gregg Popovich hit another milestone in his legendary career Tuesday, surpassing Pat Riley on the NBA's all-time coaching wins list.
The San Antonio Spurs head coach led his team to a 111-86 win over Phoenix, earning him his 1,211th regular-season win. The victory grants him sole possession of fourth place on the all-time wins list.
Congratulations to Gregg Popovich for passing Pat Riley for 4th place on the NBA's all-time coaching wins list! ?#GoSpursGo pic.twitter.com/kB1R3OJPDW

— NBA TV (@NBATV) December 12, 2018
Popovich had tied Riley on Sunday when the Spurs defeated the Utah Jazz, 110-97.
The five-time champion and three-time NBA Coach of the Year Award winner has guided the Spurs to five championships and collected three NBA Coach of the Year awards, has a .686 winning percentage in the regular season and .603 in the playoffs.