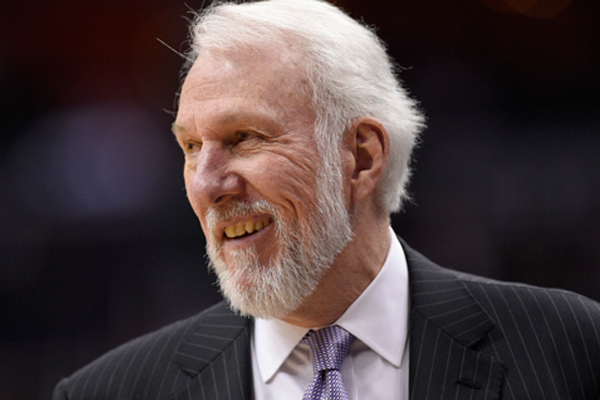 Gregg Popovich, the San Antonio Spurs head coach has yet to determine whether he'll coach the San Antonio Spurs for the 2019-20 season.
The 69 year-old coach has led the Spurs to 5 NBA championships yet he could be close to calling it quits. Should he decide to continue coaching, Popovich would become the fourth 70 year-old head coach in NBA history.
As his 70th birthday approaches, Gregg Popovich tells @NYTSports that he remains undecided about coaching the Spurs beyond this season. Full @nytimes coverage: https://t.co/vEDNZT0oQw

— Marc Stein (@TheSteinLine) January 17, 2019
In an interview following Wednesday's win over the Dallas Mavericks, Popovich admitted that he doesn't know if he'll be the team's head coach after this season.
"I don't know the answer," Popovich said when asked about his plans for next season in an interview Wednesday night after the Spurs' 105-101 victory over the Dallas Mavericks.
Popovich said he and R.C. Buford, San Antonio's longtime team president, have periodically discussed the club's various options after this season.
"He'll coach as long as he wants to coach," Buford said.
Popovich obviously has had an abundance of success with the Spurs and is still flourishing in his role despite losing Tony Parker, Manu Ginobili, and Kawhi Leonard this past summer. He has surrounded LaMarcus Aldridge and DeMar DeRozan with a group of young shooters and aging veterans, winning 15 of the Spurs' last 21 games.
During his time with the team, Popovich has accumulated .689 winning percentage and led the Spurs to 19 50-win seasons. The Spurs are currently 26-20. How successful the San Antonio Spurs are this season could certainly have an impact on whether or not Popovich returns next season.
For information on placing bets on the NBA, visit US-Bookies.com.