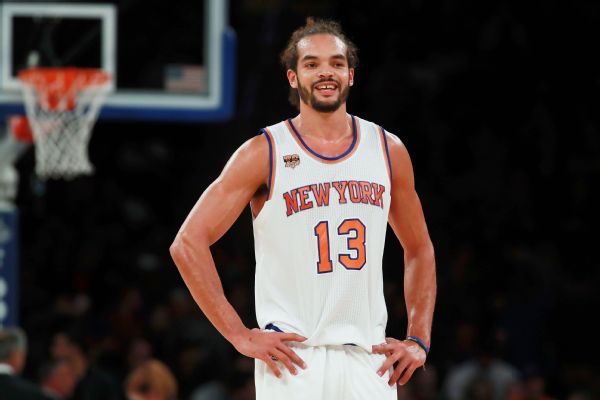 Joakim Noah's time with the New York Knicks is most definitely coming to a close soon—or so it seems.
From ESPN.com's Ian Begley and Adrian Wojnarowski:
The New York Knicks remain unlikely to reincorporate exiled center Joakim Noah into the team under new coach David Fizdale and still plan to part ways with the veteran big man before training camp, league sources told ESPN.

Unless general manager Scott Perry can find a trade that includes Noah, the Knicks will use the NBA's waive-and-stretch provision to release Noah sometime after Sept. 1, league sources said.
Trading Noah is out of the question. He has two years and $37.8 million left on his deal. No team is swallowing that pill without substantive sweeteners attached. The Knicks have all of their own first-round picks in addition to some intriguing young players on the roster, but they're in no position to be forking over future assets.
Waiving and stretching Noah's salary, however, is far from ideal. It will save the Knicks close to $12.9 million ahead of free agency next summer, but they'll also be on the hook to pay Noah $6.4 million through 2021-22. Unless they're absolutely, positively certain they'll be signing a superstar in 2019, it makes little sense to hit the eject button now. They're not in line to win or compete for anything special over the next two years. It's best to just ride out the life of his contract and push forward in 2020.
Besides, there's always the chance Noah becomes movable as an expiring contract after next season.