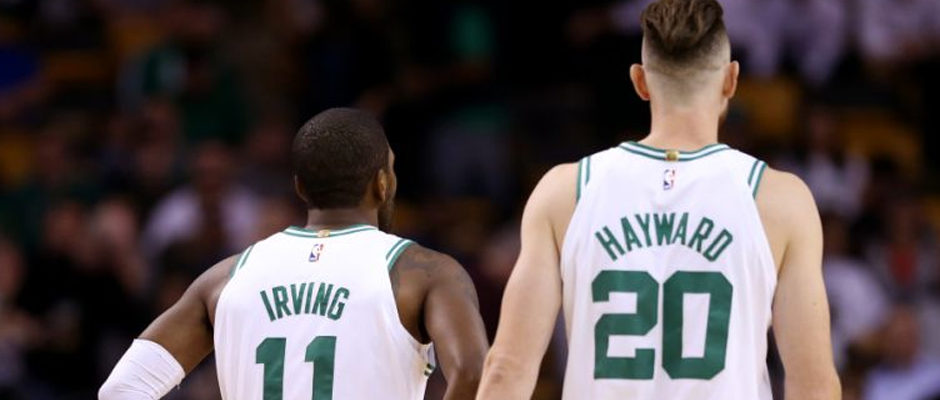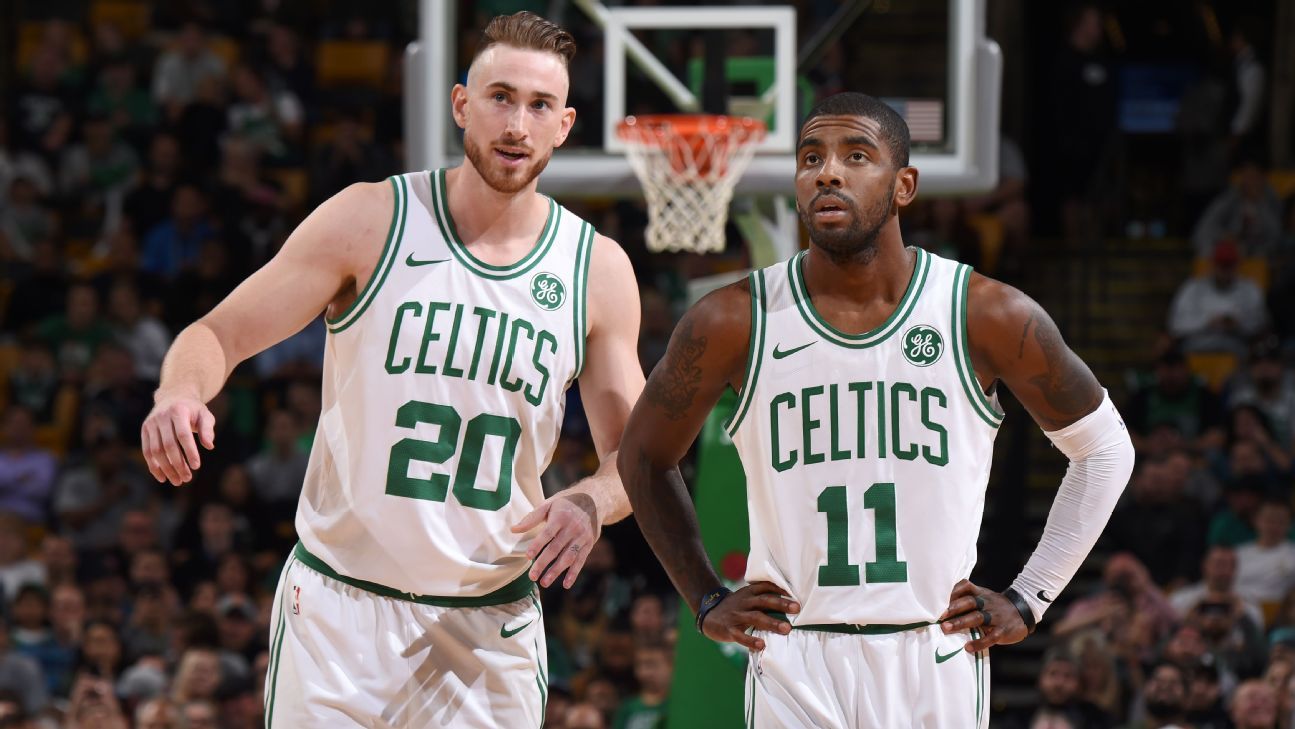 If the Boston Celtics began training camp right now, both Kyrie Irving and Gordon Hayward would be ready to rock.
This is not speculation…unless you consider team president Danny Ainge a questionable source. Here's what he had to say, per ESPN.com's Chris Forsberg:
"I don't want to hype it up too much, but I'm saying that if our training camp were starting today that they would be here today going full speed," Ainge said. "It's not like they need an extra month. I think that they know they have an extra month, so they are sort of pacing themselves. They're playing as if to build up to that opening day of training camp [Sept. 26]." . . .

"They'll both be here within the next week or so; by the time Labor Day is over, they will all be playing 5-on-5," Ainge said of Irving and Hayward. "I think it's just a matter of, if they're not playing 5-on-5 now, then it's only because they want it more of a controlled environment, I guess. They're doing everything — dunking the basketball off both legs and playing one-on-one live and jumping and cutting and defending. I'm excited for them."
If you listen closely, you can hear pretty much the entire Eastern Conference shaking in fear. The Celtics made it all the way to Game 7 of the Eastern Conference Finals without either Irving or Hayward. To get them both back at the start of the season perfectly positions them to tower over the field.
It will, however, be interesting to see how the Celtics juggle their new full-strength dynamic. Jayson Tatum, Jaylen Brown and Terry Rozier all made major strides after assuming higher-usage roles. Working in Irving and Hayward could prove problematic from a balancing-act perspective. Boston also has to see whether Hayward is the same player after missing basically all of last year following a fractured tibia and dislocated ankle.
Of course, these are all good problems to have. Too much talent is hardly a bad thing—particularly when it complements one another in theory. So long as the Celtics remain healthy, they figure to be sitting pretty all year.