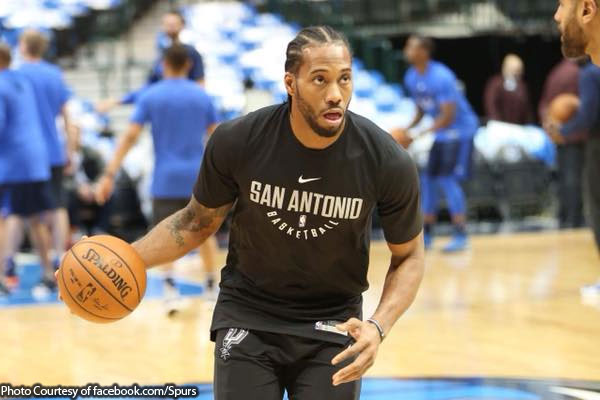 At least one NBA executive sounds like they believe Kawhi Leonard's divorce from the San Antonio Spurs may have been a long time coming—longer than even the year-long soap opera that persisted before his trade to the Toronto Raptors.
From Bleacher Report's Ric Bucher:
The Spurs, as they had with other stars—Tim Duncan, Manu Ginobili and Tony Parker—initially offered Leonard a deal slightly less than the maximum amount they could, ostensibly to spend on putting talent around him. Leonard had just been named Defensive Player of the Year and was one year removed from being Finals MVP.

"I don't think he ever completely bought into the San Antonio culture," the team president says. "The first time he was up for an extension, they asked him to take a little less and he said no. He wasn't going to be like Tim, Manu and Tony. He was coming off a great year and felt he deserved everything he had coming to him. He's going to do what you ask him to do, but don't expect any favors. He'll be offended you even asked."
This tracks with other tidbits that leaked out during the breakup process. Never mind the Spurs offering less than the max. Some believe Leonard and his camp weren't entirely happy that the organization made him wait until restricted free agency to sign the deal, as opposed to locking him up with an extension.
Kawhi's distaste for that practice is fair. At the same time, it's a fairly straightforward one. Delaying his payday helped the Spurs preserve flexibility that they parlayed into LaMarcus Aldridge. Of course, asking Leonard to wait on a new contract one thing; expecting him to take less than his max once he signed is an entirely different matter.
Combine this snafu with the controversy surrounding the diagnosis of his right quad injury, along with the weird public comments from teammates and season-long leaks in the rumor mill, and it's no wonder how this relationship actually fell apart. There is still a lot of the story left untold, but it certainly seems like Kawhi Leonard and the Spurs had gradually been approaching this crossroads for quite some time.