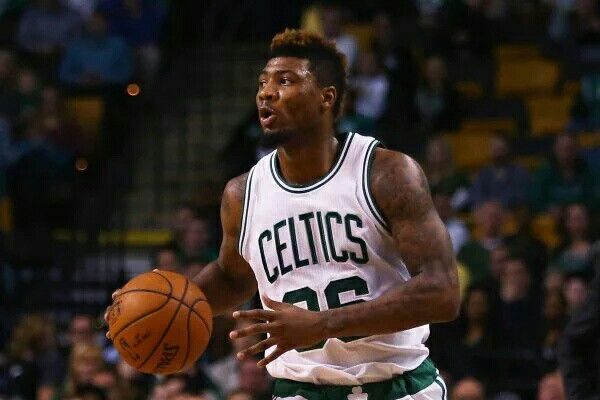 Marcus Smart is one of the most gritty and tough-nosed guards in the NBA. He is a huge part of the Celtics recent success and he is finally being rewarded for it.
Smart has reportedly agreed to a four-year, $52 million extension with the Celtics according to Yahoo Sports:
Restricted free agent Marcus Smart has agreed to a four-year, $52M deal to return to the Boston Celtics, league sources tell Yahoo Sports.

— Shams Charania (@ShamsCharania) July 19, 2018
This feels like a fair market value for what Smart brings to the Celtics as one of the premier wing defenders in the league and a guy who does everything necessary to help a team win.
The deal will likely put the Celtics $5 million into the luxury tax, but enables them to retain the exact kind of player they need to surround their many score-first talents on the perimeter in Kyrie Irving, Gordon Hayward and Jayson Tatum.
Smart had meetings with the Grizzlies and Nets, but no offer surfaced for the restricted free agent and the Celtics were able to be patient in working out a deal that made sense for both sides to bring their bulldog back to Boston.