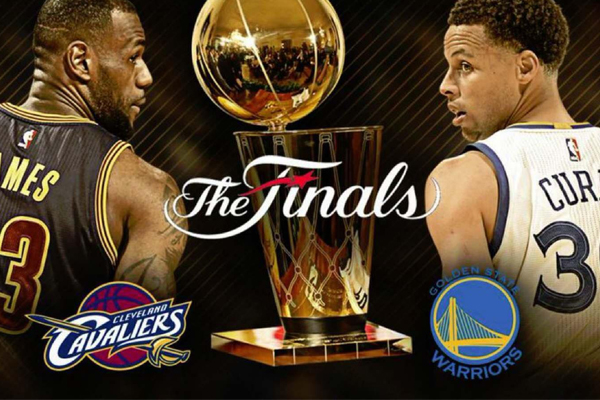 The Cleveland Cavaliers are the largest NBA Finals underdog since the 2001 Philadelphia 76ers. The year that Philadelphia made the NBA Finals was my first year with the team, I went from intern to Scouting Coordinator that season. One question that was, and still is, often asked of me – "Did you guys really believe you could beat Shaq and Kobe?". The answer is simple, yes.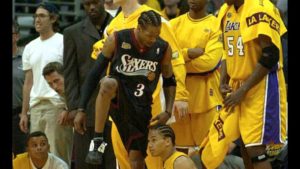 You better believe that there is not one person in the Cavaliers locker room that does not believe that they can win this series, even after their game 1 loss. They understand the challenge that they are facing, but they believe if they execute their game plan they will win. They have worked towards this matchup since the start of the season. In November, I spoke with Kyle Korver after the Houston Rockets had just defeated Cleveland in a game that was televised nationally. One of the things that he said to me was; "It is so difficult to beat Golden State in a seven game series." If you remember Korver missed a key three down the stretch in Game 5 of the 2017 NBA Finals. If he makes that shot the Cavs go up 5 points in the final seconds and the series is tied at 2-2. Instead, Kevin Durant comes down and makes a three to put Golden State up 1 point and they take a 3-1 series led. Every possession matters.
In the eyes of many, if not everyone, these NBA Finals are over before they even begin. If the Cavaliers are to compete and win in these Finals here is what I believe they need to do.
What Cleveland can control…
Be mentally ready. This is for JR Smith, Jordan Clarkson, Larry Nance Jr., George Hill, Jeff Green, and Rodney Hood. Yes, Rodney Hood. Most of these guys have never been here before. The moment can become too big for them. For Cleveland to win this series they need contributions from Rodney Hood. He was acquired for this moment.
They also need to lock-in and be ready for every game from now on and each possession. JR Smith tends to get lost on the defensive end. He cannot lose his man or give false-help, leaving them open for a three. He also needs to stay aggressive offensively.
Attack Steph Curry. I know Curry fans will tell me that he is an improved defender, just look at his steal totals. Ask his teammate Kevin Durant what he thinks of Curry's defense … oh wait, some already has, and he simply laughed in arrogance while a member of Oklahoma City. Look back to Games 6 and 7 of the 2016 NBA Finals when Cleveland attacked Curry on almost every single possession down the stretch. There was a reason for that decision.
Cleveland needs to get James involved in the pick and roll with whomever Curry is defending. Once the switch occurs he can attack. This should result in a good scoring opportunity for himself or if Golden State chooses to help and rotate, James will be able to find an open teammate. Cleveland does not run an intricate offensive system so attacking Curry on every possible possession should not be out of the question, as it will not disrupt their offense. They should also allow players such as Clarkson and Hood the same liberty. However, they must not bail Curry out by shooting jump shots.
Golden State will attempt to hide him on the Cavaliers worst offensive player. Iman Shumpert is gone so I am not sure who the victim is this time around.
Attack Jordan Bell and Kevon Looney. The Cavs coaching staff need to draw plays for their bigs to get them in scoring position for a quick shot. This could be a back pick for a lob or a cross-screen for a catch and shoot on the block. If Korver is in the game the bigs should look to slip to the rim if their defender hedges out on the screen. Jeff Green may be able to get open looks if either Bell or Looney ever helps.
Force Golden State off the line. This must be a full commitment. If they drive and make a lay-up on one possession, the next possession you force them off the line again. Yes, Curry will hit his typical step-back three, but that cannot persuade the defense. If you get discouraged this Warriors team will be unstoppable – see the 3rd quarter of Games 6 and 7 of the Western Conference Finals. If you must help on the drive, help off Looney, Bell, or even Draymond Green.
Mix pick and roll coverages. The Houston Rockets switched every pick and roll and forced the Warriors to play isolation basketball. The results were mixed. In Game 7 Ryan Anderson was asked to guard Curry and it was not a pretty site for Rockets fans. The Cavs have some matchup issues as well if they switch. Pay attention to who is involved in the pick and roll and keep them guessing. If it is Bell or Looney, trap it every now and then to see how they react. The key to mixing up your coverages is communication. Everyone must know what you are doing or else it is going to be a Sports Center highlight.
Slow the pace. Do not take quick shots against Golden State. The Cavs do not have the depth nor the fire power to play this game. Take advantage of one of the best basketball IQ's in the game with James.
Value the basketball. Cleveland cannot afford to waste a possession with a turnover or even worse, a turnover that creates a score. These are momentum plays that can change a game. James was careless at times in the Eastern Conference Finals. Every possession counts.
The list of what Cleveland can control and execute on is long. However, like the 2001 Sixers, the players and coaches believe that if they execute their game plan they can win.
The Miracle on Hardwood is possible. As Korver said to me in November (fittingly enough in Houston), "it is so difficult to beat Golden State in a seven game series."