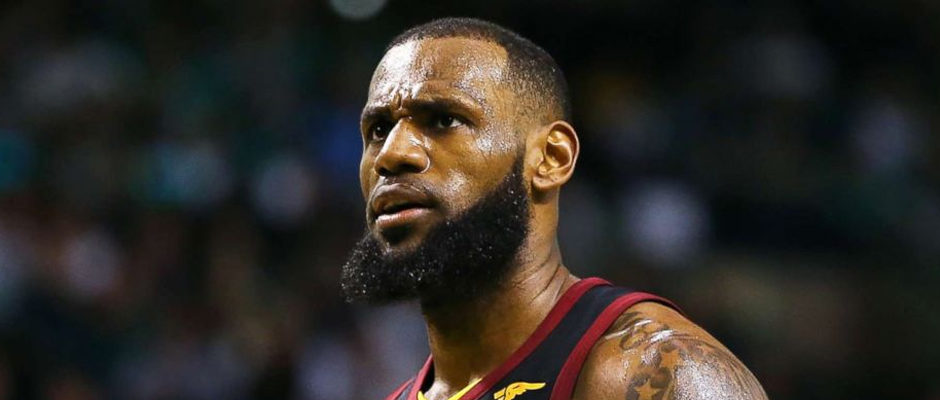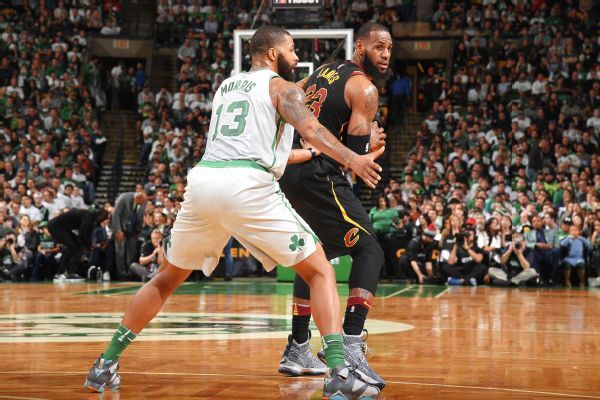 LeBron James isn't fazed the Cleveland Cavaliers' less-than-ideal start to the Eastern Conference Finals. But should he be?
The Boston Celtics whacked the Cavaliers in Game 1 on Sunday afternoon, scoring 36 points in the first quarter and never really letting the reigning conference champs back into things. They exited TD Garden with a 108-83 win and home-court advantage still comfortably in their back pocket.
LeBron was, naturally, asked if this performance peeved him in any way. His answer was predictably the opposite of urgent or scared, per ESPN's Rachel Nichols:
LeBron asked what his level of concern is: "I have zero level of concern. I never went to college. This isn't March Madness."

— Rachel Nichols (@Rachel__Nichols) May 13, 2018
I mean, he has a point. The Cavaliers now have to win four of six games instead of four in seven. That's not an impossible task. And lest we forget they're working off a five-game winning streak, dating back to their Game 7 victory over the Indiana Pacers. They also played this contest on essentially one week of rest. More time off isn't supposed to be a bad thing, but it could subject the Cavaliers to some rust.
LeBron, for his part, certainly looked rusty. He played at quarter-speed for most of the game on defense and could never really get going on offense. He shot 5-of-16 from the floor overall, including o-of-5 from three, while coughing up seven turnovers.
Credit the Celtics defense for their role in his inefficiency. Marcus Morris did a real number on him. But LeBron isn't going to shoot like that every night. And when his shots are falling, it opens the floor up for everyone.
Do the Cavaliers have to figure out their rotation? Yes. Jordan Clarkson probably shouldn't be playing, and the Jeff Green-Tristan Thompson frontcourt pairing needs to be set on fire. But they don't need to panic. They have LeBron James, which has been enough for the past three years. There's no reason to expect that to change just yet.