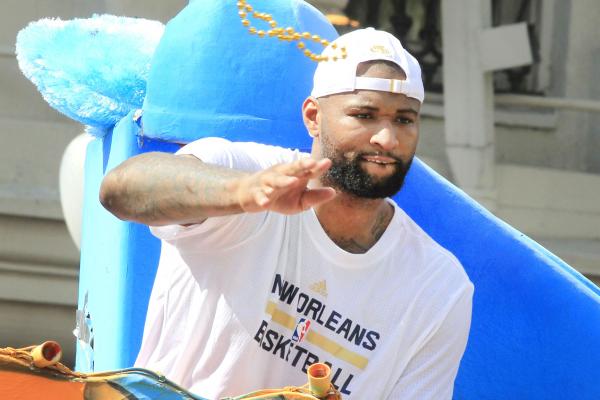 This just in: DeMarcus Cousins is all for the New Orleans Pelicans paying DeMarcus Cousins max money in free agency this summer.
Go figure, right?
Just a few short days after unfollowing the Pelicans on Instagram because he's "grown," the big man liked a comment from a fan suggesting New Orleans must offer him a max contract:
Cut the check, Pelicans ? pic.twitter.com/wp93Qj8Arf

— Bleacher Report NBA (@BR_NBA) May 21, 2018
Cousins may end up being disappointed. Strike that, he will most definitely wind up being disappointed.
The Pelicans inoculated themselves against desperation when at the bargaining table with him by acquiring Nikola Mirotic at the trade deadline. The combination of him at the 4 and Anthony Davis at the 5 proved lethal for about half of the regular season and then again in the playoffs.
Should the Pelicans want Cousins back? Absolutely. Letting him walk for nothing would be a major setback after trading some assets—namely a first-rounder and Buddy Hield—to get him. But they cannot afford to overpay him, especially on a multiyear deal, following his Achilles injury. Players are never the same after suffering this kind of setback, and Cousins is a particularly difficult case study. No one of his nimbly explosive profile has ever incurred this injury at the height of his powers.
Which is why the Pelicans won't be the only team reluctant to offer Cousins a max deal. He might—might—be able to broker a one- or two-year max from them or another team; he was, after all, a max-contract formality just a few months ago. But the inherent uncertainty now attached to his future makes it unlikely the Pelicans, or anyone else, will have to pay top dollar for his services. For his part, then, Cousins may want to warm up to the idea that no one will be slinging the money he wants.