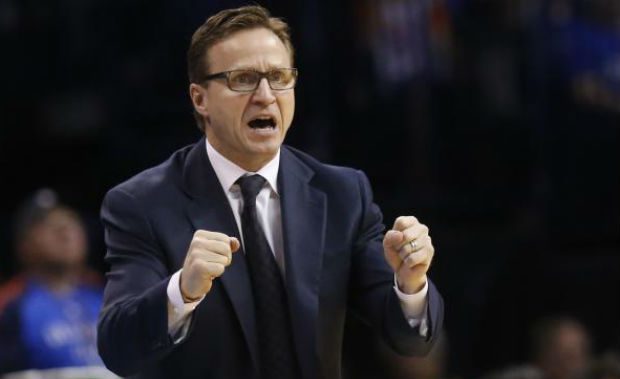 The Washington Wizards are playing their worst basketball of the 2017-18 season and at the worst time.
Losers of eight of their last 10 games, they have fallen from 4th place in the eastern conference to 8th over the past month and look to have plenty of issues on and off the court.
One of which, according to their Head Coach Scott Brooks, is just not playing hard enough.
Here is what he told reporters after their loss to the lowly Hawks over the weekend:
"It's embarrassing that we don't play with the passion that we need to play [with]," Brooks said. "Selfish basketball is no fun to coach, it's no fun to play with and it's no fun to watch. We're a selfish basketball team right now…

"It's a simple game: you pass it to your teammate, you pass it because the game tells you to," Brooks said. "If you don't pass to your teammates, you're not going to end up getting good shots. One-on-one players, there aren't many in this league, and we don't have one on our team."
Despite all of this, the Wizards could position themselves to be able to make some noise in the playoffs if they can start playing better and earn the No. 7 seed in the eastern conference, as it would mean a series against a banged up Celtics team in round one.
They don't have much time left to figure it out, but we know they have the talent to play much better basketball.