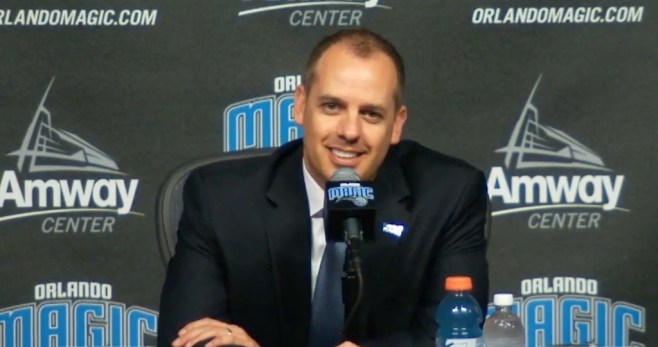 Frank Vogel is officially out as head coach in Orlando.
Orlando has fired coach Frank Vogel, league sources tell ESPN.

— Adrian Wojnarowski (@wojespn) April 12, 2018
This was something that was highly rumored and seen as a strong possibility over the last few weeks as the Magic slogged their way through another season in the top half of the lottery with a 25-57 record.
The Magic went 54-110 in two seasons under Vogel, not exactly the progress the franchise was hoping for when they hired him in the summer of 2016.
Orlando has a new general manager and front office and that combined with a struggling team usually equates to a coaching change and a roster shake up.
In Vogel's defense, the Magic have frankly made terrible and at times perplexing personnel decisions over the last couple years including trading Victor Oladipo away for what amounted to be Terrence Ross and Tobias Harris, essentially nothing.
They spent big money on Bismack Biyombo in free agency and created a logjam with Nikola Vucevic and Aaron Gordon. They have had almost no real direction or path.
The coaching market figures to be competitive this summer with the Suns, Grizzlies, Bucks, Knicks and Magic and potentially more. The Magic don't appear to be near the top of that list for the most attractive NBA job either.
We'll see if Vogel lands another head coaching gig this summer.